UPDATE: This game has been shutdown and is no longer available
Dreamland Online is a 3D fantasy themed side scroller MMORPG with cute anime graphics. The game has a strong emphasis on pets, including combat pets and mounts. Chose from four base classes at level 5 and advance through the world of Dreamland Online!
Publisher: IGG
Playerbase: ??
Graphics: Low Quality
Type: MMORPG
EXP Rate: Medium
PvP: PvP Arenas / Open PvP
Filesize: ~ 305 mb
Pros: +Detailed in-game pet system. +Quest driven progression. +Unique 3D graphics for a side scrolling game. +Numerous trade skills.
Cons: -Limited class choices. -Dated visuals, limited graphic settings. -Poor interface. -Combat feels a big sluggish.

This is a Preview. This page will be updated when the game is fully released.
Overview
Dreamland Online Overview
Dreamland Online is a 3D side scrolling fantasy MMORPG that resembles Dragonica Online and Wind Slayer. The game's most unique aspect is its in depth pet system, as pets are a major component of the game and assist players in everything from combat to questing to PvP. Unfortunately though, the game doesn't deviate too much from already established side scrolling games like MapleStory and LaTale, as the game doesn't introduce anything new to the genre. Even though Dreamland Online isn't exactly revolutionary, those looking for a solid side scrolling MMORPG will certainly find some substance in Dreamland Online. The game's starting classes are:
Warrior - Like all other MMORPGs, Warriors in Dreamland Online are the primary 'tanking' class. They have a large pool of hitpoints and defensive capabilities but only deal lack luster damage. They can become either a Fighter or a Knight at level 10.
Stalker - Stalkers in Dreamland Online are essentially the same as the generic 'thief' archetype. They are quick and agile which allows them to deal lots of damage in melee range. They can become either a Rogue or an Assassin at level 10.
Mage – Mages are the primary offensive spell casting class in Dreamland Online. They can deal incredible amounts of damage but are extremely weak in melee combat. They can become either a Necromancer or a Warlock at level 10.
Hunter - Hunters are the generic 'archer' class in Dreamland Online. They specialize in dealing maximum damage from a distance, but are incredibly vulnerable in melee range. They can become either an Archer or a Ranger at level 10.
Dreamland Online Screenshots
Dreamland Online Featured Video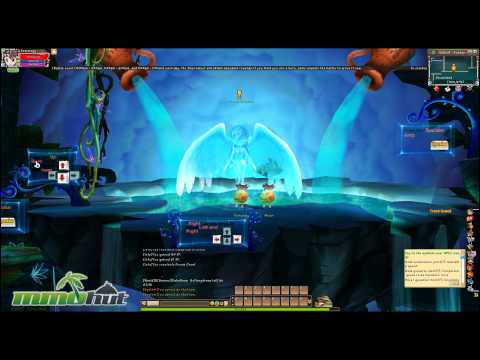 Full Review
Dreamland Online Review
Coming Soon…
Screenshots
Dreamland Online Screenshots
Links
Dreamland Online Links
System Requirements
Dreamland Online System Requirements
Minimum Requirements:
OS: Windows XP / Vista / 2000
CPU: Intel Pentium 4 2.4 Ghz
RAM: 1024 MB (1GB Ram)
HDD: 1.6 GB
Graphics Card: Nvidia Geforce 6600 or Radeon X600/X1600 GPU with Shader Model 2 (Required)
Recommended Specifications:
OS: Windows XP / Vista / 2000
CPU: Intel Pentium 4 3.0 Ghz or 2.4 GHz dual core
RAM: 2048 MB (2GB Ram)
HDD: 1.6 GB
Graphics Card: Nvidia Geforce 7600GT or Radeon HD 2900 GPU with Shader Model 3