DDTank is a 2D turn based MMO shooter. Players must hit opponents across the map by aiming and correctly angling their shots. DDTank has the same gameplay mechanics as the classic 'worms', but adds RPG elements. There is a wide variety of weapons to use, item buffs to acquire, and other equipment to earn.
Publisher: Aeria Games
Playerbase: Medium
Graphics: Medium
Type: MMO Shooter
EXP Rate: Medium
PvP: Multiple Modes
Filesize: N/A
Pros: +Casual friendly, easy to learn. +Varied weapons, equipment, items, and maps. +Quests and leveling system. +Equipment upgrade system.
Cons: -Slow paced gameplay. -Only 4 players per match. -Can get repetitive. -Equipment & weapons cause balance issues.
Overview
DDTank Overview
DDTank is very similar to Gunbound, but runs right on a browser window. With no need to download or install any files, DDTank is very accessible and casual friendly. Gameplay is easy to learn, but difficult to master. Players must align their shots properly by taking into account angles, elevation, wind velocity, and other factors. There are multiple game modes, and plenty of different weapon types to use in DDTank. The game also provides players with tasks to complete which give the game direction. DDTank has two game modes: Adventure and Sports. DDTank supports up to 4 players per match.
DDTank Screenshots
DDTank Featured Video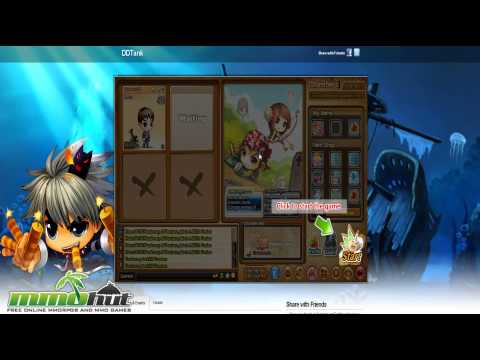 Full Review
DDTank Full Review
Coming Soon…
Screenshots
DDTank Screenshots
Links
DDTank Links
DDTank Articles