Crazy Tao is a 2D Fantasy MMORPG with cute graphics and fast paced gameplay. Unfortunately, the gameplay is almost identical to another game by the same publisher, Eudemons Online.
Publisher: TQ Digital
Playerbase: Low
Graphics: Low Quality
Type: MMORPG
EXP Rate: Very High
PvP: Arena / Event only
Filesize: 1625 MB
Pros: +'Cute' graphic style. +Fast paced gameplay. +Unique pet breeding system (Think Eudemons).
Cons: -Clone of another game. -Zero character customization. -Obvious glitches. -Limited to one character per account.

Overview
Crazy Tao Overview
Crazy Tao is a 2D Fantasy MMORPG by TQ Digital. The game is almost identical to Eudemons Online, except for a few graphics tweaks. If you're looking for a new game to play, there is no reason to play Crazy Tao over Eudemons Online, as Eudemons has a much larger game population and more features. Crazy Tao's two playable classes are:
Warrior - Warriors are the generic melee fighting class in Crazy Tao. They can wear heavy armor and they can deal a large amount of damage in melee range.
Mage - Mages are the spellcasting class in Crazy Tao. They are capable of using extremely powerful area of effect spells that can obliterate every enemy on the screen. If this sounds a bit over powered to you, it is. The only real drawback to playing a mage is that they have low hit points.

Crazy Tao Screenshots
Crazy Tao Featured Video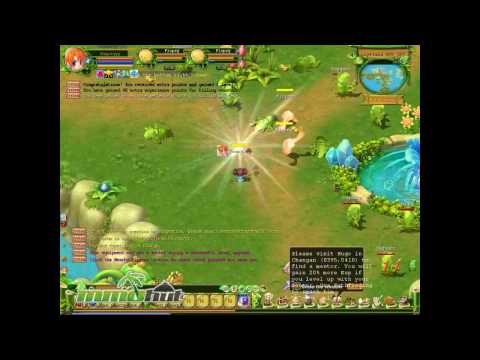 Full Review
Crazy Tao Review
By, Omer Altay
Okay seriously, what the heck is going on over at TQ Digital? How on earth did Crazy Tao get past quality control? It's the same exact game as Eudemons Online, but with cartoony graphics! When I say Crazy Tao and Eudemons Online are the same game, I mean they're identical. TQ Digital is well known for releasing games that are unusually similar as two of their other titles, Zero Online and Conquer also share some similarities. At least Zero Online and Conquer Online still felt like genuinely different games, but it looks as if TQ Digital didn't even try concealing the fact that Crazy Tao was the same exact game as Eudemons, as everything from the game's interface to 'spell names' are identical! Save your time and play Eudemons Online instead, as it's the same game as Crazy Tao, but has a much larger playerbase and more features. If you're still curious about the game, do read on.
First Impressions
Upon downloading and installing Crazy Tao, I was disappointed to learn that the game only had two playable classes. I mean come on, two classes? That's pathetic! Since the game has no form of character development either, half of the game's players will be identical to you, which is a huge slap in the face for those looking to make their characters even remotely unique. Okay, I'm logged in and ready to grind. Since I played a Mage on Eudemons, I figure I should try playing a Warrior on Crazy Tao, so I can get a feel for the game's other class. You'd imagine since the game only has two classes, they would be extremely balanced, but that isn't even remotely true. A low level warrior is absurdly weak compared to an equal level Mage. Think of it this way, a warrior can deal 150 damage to a single target at a time, while Magician can 300 damage to every enemy on the entire screen every second.  Unfortunately, this is how it is in Eudemons as well. Melee classes are incredibly underpowered, at least in the early levels of the game. They do improve quite a bit late game. After leveling slowly with my Warrior I decided that I'm going to go ahead and make a new character, a mage.
What? Only 1 character per account?!
Apparently, players can only have one character per account on all of TQ Digital's games. Why on earth would they do this? Was it so hard to program a character selection screen? It just doesn't make sense. Since Crazy Tao only has two characters, I'm sure a lot of the other players in Crazy Tao would like to try out the class that they didn't pick, but the only way to do that is to make a brand new account. You can't even delete your old character to make room for your new one, which is absurd. So the only possible way to make a new character is to make a brand new account. I'd like to point out that this problem isn't strictly limited to Crazy Tao, it's a problem that plagues all of TQ Digital's games. This is just the first time I ranted about it.
Just way too similar
The longer I played Crazy Tao the more and more I realized that it is purely a clone of Eudemons. I tried to look for subtle differences in gameplay, but I just couldn't find it. Heck the game has the exact same interface, the same skill names and the same list of features. Well the last point isn't entirely true, as Eudemons actually has a lot more to offer in terms of features than Crazy Tao, as Eudemons has three playable classes and a much larger playerbase. But needless to say, Crazy Tao doesn't really have any genuinely unique features of its own. I really was hoping that I could find some differences between the two games, but alas, no luck. As I stated earlier, the only real unique aspect of Crazy Tao is its cute cartoony graphics. I actually liked Crazy Tao's graphics better than Eudemon's, but that alone cannot redeem this game. On top of the fact that the two games are almost identical, Crazy Tao has some obvious game glitches that should have been fixed ages ago. At times the game's own 'help' boxes have text that extend past the boundaries of its text box. I can't stress this enough, but the two games are virtually identical. It's as if the developers just loaded the code for Eudemons and played with the graphic options and that's it.


Final Verdict – Poor
Crazy Tao is simply the same exact game as Eudemons Online, but with less features and a smaller playerbase.  Play Eudemons Online instead and skip this one. All in all, Crazy Tao isn't necessarily a bad game in and of itself, but there is simply no reason to play Crazy Tao over Eudemons Online.

Screenshots
Crazy Tao Screenshots
Videos
Crazy Tao Videos
Crazy Tao Gameplay Trailer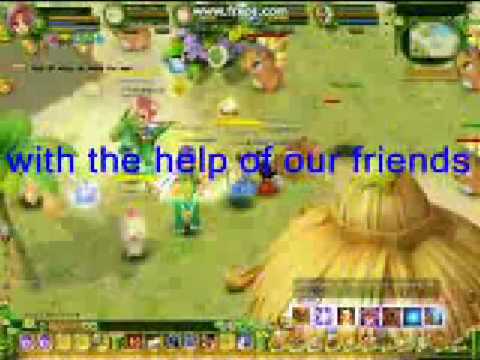 Crazy Tao Newbie Video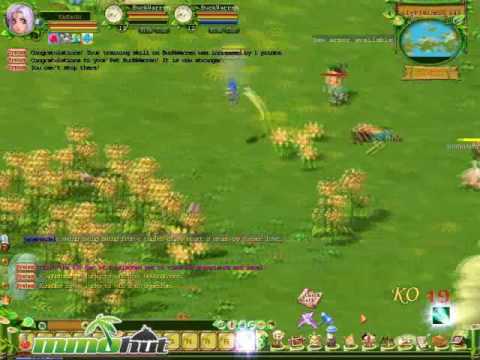 Crazy Tao Class Comparison Video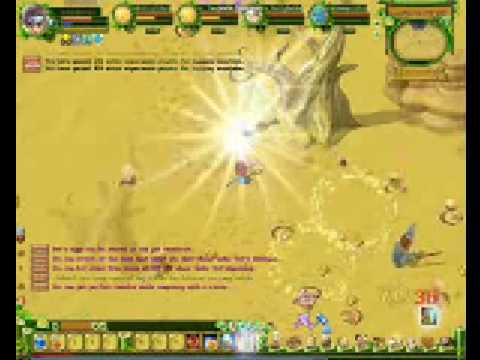 Crazy Tao Gameplay Footage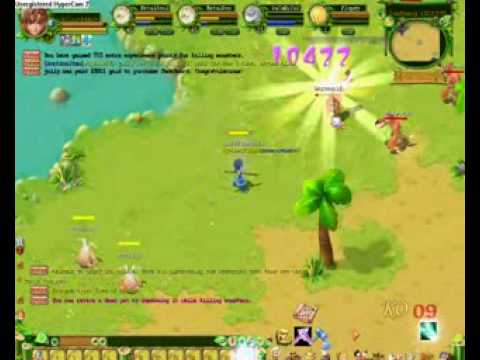 Crazy Tao Gameplay Video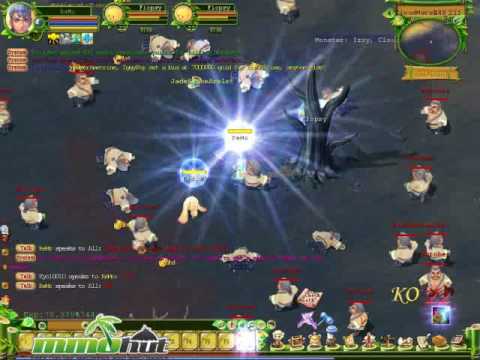 Links
Crazy Tao Links
System Requirements
Crazy Tao System Requirements
Minimum Requirements:
OS: Windows 2000 / XP / 98 /ME / Vista
CPU: 800 MhZ Pentium 3 or Equivalent AMD processor
RAM: 128 MB Memory
HDD: 2.0 GB Free
Graphics Card: TNT2M64 16M or above

Recommended Specifications:
OS: Windows 2000 / XP / 98 /ME / Vista
CPU: 1.7 GhZ Pentium 4 or Equivalent AMD processor
RAM: 256 MB Memory
HDD: 4.0 GB Free
Graphics Card: Any DirectX 9 or compatible VGA Card