Overview
Brick-Force Overview
Brick-Force is a new take on the MMOFPS genre. Players are the ones responsible for building each of the FPS maps, including spawn points,  flag locations, various obstacles and passages, and more. Once a map has been created, players engage in several PvP battle types, like death  match, capture the flag and blast. The weapons available to players are realistic in terms of weight and recoil, giving the play mode of the game depth.
Brick-Force Screenshots
Brick-Force Featured Video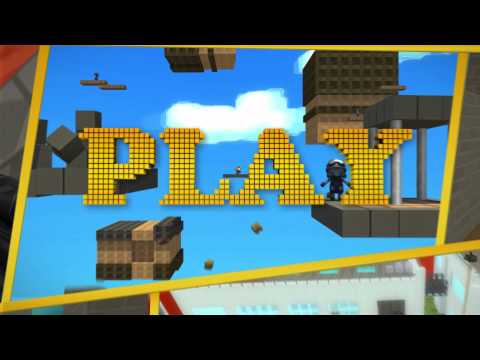 Full Review
Brick-Force Full Review
By, Jaime Skelton
Have you ever played an FPS, but thought, "I could do a much better job designing these maps"?  Brick-Force, by Infernum, allows players to get their hands dirty before they get bloody.  With a building mode similar to Minecraft, Brick-Force offers map-building without slouching in its gameplay.  How does the combined play work together, though?
Lobby, Lobby
Each time you enter the game, you are put into a lobby.  From here, you can join games, equip and purchase new weapons and gear, and change lobby channels.  Channels are important as the building mode requires switching to a specific "Map Creation" channel.  The lobby also offers a quick join function to put you right into the action.
Both the shop and equipment screens can also be accessed when you've entered the game (but before the match starts).  While this allows you to make purchases while waiting, the game will also flag you as being in shop or inventory. Many players will kick you from the game for doing this (yes, even before the match starts), so make sure to set up your loadout before entering a game.
Shooting Blockheads
Brick-Force is colorful and silly, a completely contrast from the traditional FPS. Despite this, the game's mechanics are solid.  Guns behave like their real world inspirations, with realistic firing rate, recoil, and weight.  For example, carrying an assault rifle slows you down more than holding a pistol.  One departure from a traditional FPS game is the lack of alternate sighting for most weapons (iron-sights, scopes, etc).  Only sniper rifles have this option, keeping player skill, not equipment, as the focus of performance.
Like most FPS games, shots to the head do more damage.  Health does not regenerate in the game either, meaning if you're low on health after a fire fight, you're going to stay that way until you die or your team wins.  This can make close call fights a little more intense.
Building an Empire
The map creation mode in Brick-Force is very comprehensive, with dozens of different block types to be used.  Imagination is the limit, and you can work together with several other people to create a map.  The main issue is the allowed size: maps are currently very limited in overall size, which does hamper some creativity.
The nice thing about the creation is the various environments available.  You can create an outdoors map at dawn, daylight, dusk, or night.  You can create it indoors too, utilizing different styles including a bunker and an underground laboratory.  Players must also be sure to set player and flag spawn points for both teams.
Guns and Ammo
Every player in Brick-Force begins with a machine gun, a pistol, a wrench, and a grenade.  These are the only permanent items in the game.  Weapons, costumes, and character skins can all be purchased for seven days in the shop, using either in-game points or cash shop currency.  Currently, there is no way to ensure your weapons remain with you permanently.  The number of items that can be bought, however, is enough to create a blocky version of yourself that you can be satisfied with for the time allowed.
Final Verdict:  Great
While it may not seem that map creation fused into an FPS would make a very good combination, Brick-Force pulls it off marvelously.  Creation is simple, though it can take some time to get things just right.  The FPS aspect is smooth, realistic, and fun.  However, many maps made by players do tend to be very simplistic in design and often favor one side, which can throw you on the losing side of a battle.  With time, energy, and commitment, however, players will likely come up with some amazing, balanced, and downright fun maps to play on.  That alone makes Brick-Force worth looking into.
Screenshots
Brick-Force Screenshots
Videos
Brick-Force Videos
Brick-Force Official Announcement Trailer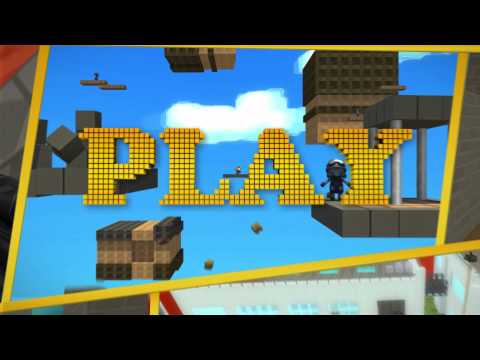 Brick-Force Gameplay – First Look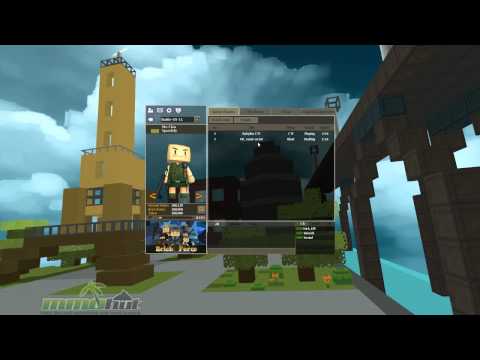 Links
Brick-Force Links
System Requirements
Brick-Force System Requirements
Coming Soon…
Brick-Force Articles