UPDATE: This game has been shutdown and is no longer available
Overview
Azuga Overview
Azuga: Age of Chaos is a somewhat dated MMORPG which has only recently been brought to the North American market. The graphics and gameplay are similar to many older free-to-play MMORPGs, but won't impress many gamers today. Azuga is a simple game to pick up and play and with its fast experience rates, it is easy to grind on your own without having to deal with long tutorials or quest lines. There aren't any classes, instead players choose which of six weapon types they wish to use: Sword, Gloves, Sabre, Spear, Bow, or Darts.
Azuga Screenshots
Azuga Featured Video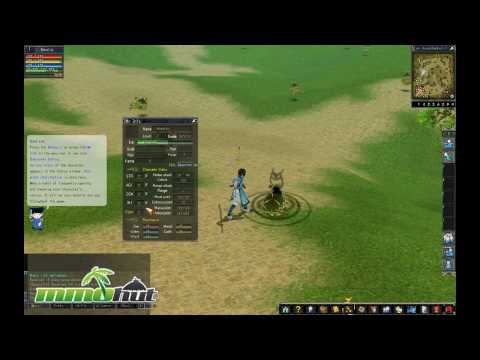 Full Review
Azuga Review
By Erhan Altay
Known as MoSiang Online in Asia, Azuga: Age of Chaos (Previously called Titan Online) is a somewhat dated, free MMORPG that has only recently made its way to the Western market. The game went into open beta testing in late April of 2009 and can be accessed using a GamenGame account. Azuga has the same look and feel as other dated, Asian-developed MMORPGs, including Martial Heroes and Hero Online. It may not be the most polished or current game, but that doesn't mean you can't have fun playing it. If you're looking for a casual, easy to play grinder, than read on.
Glossy Presentation
Azuga has a very neat and glossy website which encourages players to give the game a try. The registration page leads players to the account creation page of GamenGame, a popular South Korean MMO portal. The client file size is moderate at around 700 MB, but the game is closer to 2 GB in size fully installed. There is a lengthy patch process after installation as well, which explains the file size. Once you're logged in, Azuga has a fairly basic character creation process. Players chose their gender, hair style, face style, and skin color. There are two sets of clothing available, one blue and the other green. There are no classes in Azuga, instead players select which weapon type they wish to start with. There are a total of six weapon classes in all, and players are free to equip which ever they prefer in-game. Some weapons (such as darts) are described as being preferable towards female, but I haven't noticed any gameplay differences between the genders. Overall, the character creation and appearance customization process left me underwhelmed. The game starts out with a short opening video that somewhat raised my expectations, but that feeling was quickly lost.
Ready, Set, Grind!
New players start in a dark, rocky area.  After a series of dialogue menus with a nearby NPC, they are teleported to the first village. Here, there are plenty of other NPCs ready to greet new players and offer quests. I found the quest log to be extremely difficult to use and the rest of the interface wasn't much better. The only way to move is the standard point-and-click method. A full area map is available, but it shows up in the center of your screen half-transparent, which makes it difficult to comprehend. Text translations are bearable, but only because the dialogue will likely be skipped by 90% of players. There is no tutorial, but the first few quests involve introducing yourself to all the important NPCs in town. Generally, these quests are not worth doing since it is much easier to just leave town and start hunting. Help menus pop up from time to time to explain stats, skills, and equipment, but these are all simple concepts to figure out.
MMO Basics
There are only four stats in Azuga — Str, Agi, Con, and Int. Players gain points as they play but they do not receive them all at once each level. Several stat points are earned as you progress through each level, which is a bit unique, though not all that practical. Players can always switch between weapon types, but before long, they'll be forced to decide whether they want to use melee or ranged weapons, since it only makes sense to pump either Str or Agi, not both. All players start with several equipment boxes, which contain gear appropriate to the level which they can be opened. So for example the first box can be opened right away, but the next is only accessible at level 8. Many games, such as Tales of Pirates, have a similar feature to help new players. Another interesting feature in Azuga is the combo system. While attacking, players are encouraged to continually hit 'ctrl' or 'a' to perform combos. This makes combat a bit more involved, but still doesn't save it from the repetition.
A Dull Environment
As I mentioned earlier, Azuga is not a new game. The game's graphics lack detail in most areas. Character models are bland and environments are a large expanses of a single color. The first few zones are green and lush, but many of the later levels are empty deserts with a few monsters scattered in clumps. Each map is relatively small, and there are only about thirty of them in total, but what's worse is how repetitive the grind can get. Each zone only has a handful of monster types and they are clumped in groups according to their kind, which makes for very linear progression. Kill monsters in Camp A for ten minutes, then move on to Camp B and repeat. When teleporting from one map to another, players can opt to enter the PvP enabled channel of that zone to add some excitement, but Azuga offers few compelling reasons to participate in PvP. The current max level in the Asian version is 250, which means that there is plenty of room for additional content if Azuga finds an adequate player base. I don't like dismissing games entirely, but there are much so many better free games available these days that I can't recommend this to anyone other than those specifically looking for something a bit 'old school.'
Final Verdict: Poor
Azuga is an old game that hasn't aged well. With simplistic graphics, gameplay, and mechanics it is unlikely to hold many players interest for more than a few days. There are far too many superior free-to-play MMORPGs available today for me to justify recommending this game to anyone. But with that said, those looking for a simple, grind-based game to kill some time may get some entertainment from this one.
Screenshots
Azuga Screenshots
Videos
Azuga Videos
Azuga Intro Movie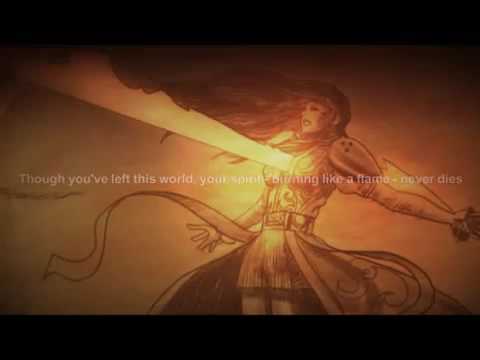 Azuga Character Creation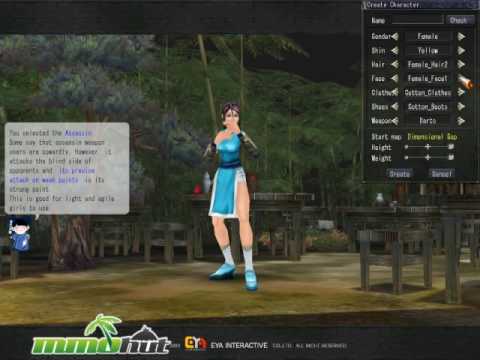 Azuga Gameplay Footage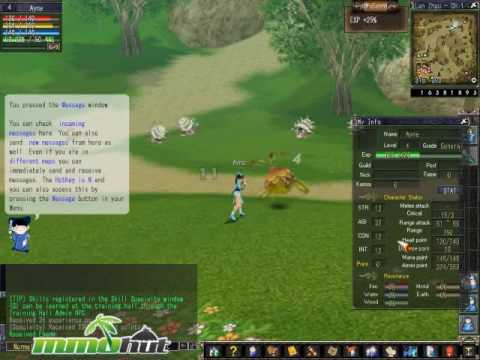 Azuga Official Trailer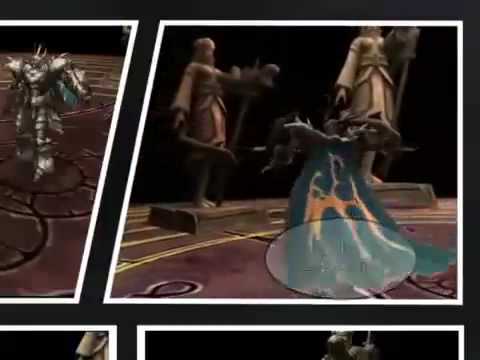 Azuga Desert Battle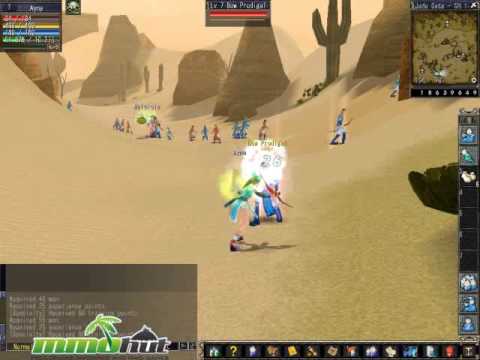 Links
Azuga Links
System Requirements
Azuga Requirements
Minimum Requirements:
OS: Windows  2000 / XP
CPU: Pentium 4 1.4 GHz
RAM: 256 MB
HDD: 500 MB
Graphics Card: GeForce 2
Recommended Specifications:
OS: Windows XP / Vista
CPU: Pentium 4 1.8 Ghz or better
RAM: 512 MB or more
HDD: 1 GB Free
Graphics Card: GeForce4 Ti or better