Overview
Audition Online Overview
While there are no real character classes in Audition due to the genre, players must battle it out to win points that can then be spent on purchasing new clothes and accessories to dress up their characters. Unfortunately, many of the better items in Audition must be purchased from the Cash Shop using real money, however there are several game modes and a fully fledged song list made up of popular titles to keep players entertained.
Audition Online Screenshots
Audition Online Feature Video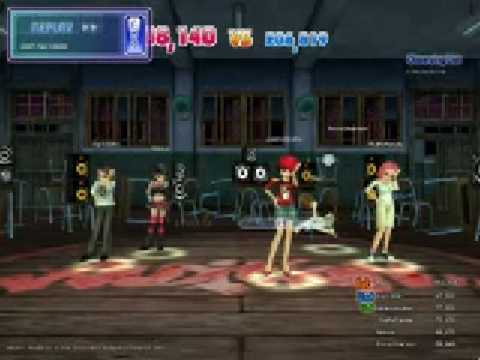 Full Review
Audition Online Review
By Cody 'Neramaar' Hargreaves
Let me ask you a question here – and be honest with your answer – have you ever had the burning desire to take control of one of the backstreet boys, and dance away to your hearts content to annoying music using a keyboard? No? Heh, me neither. Now that we're on the same page, in Audition Online, you'll be given the opportunity to do just that.
Still here? Damn, I was hoping to get out of this one. Alright then, let's pull apart the latest addition to the MMOADG (Massively Multiplayer Online Annoying Dancing Game) genre and see what's hiding inside.

THE SECRET TO HEALTHY ABS
Audition Online greatly resembles other MMOADG games like Dance Online and 5Street – actually – it more than resembles them really, it's basically the exact same thing. For those of you that have yet to experience this online phenomenon, the concept is really quite simple. Create your own virtual pop-star and compete against other players in exciting dance competitions to earn money that can be spent on new clothes and fashion accessories.
The core structure of these games greatly resemble the Dance Dance Revolution arcade series, whereby you are actually required to use your feet to hit large arrow pads following the corresponding arrows on the screen as direction. This usually took place in front of an embarrassingly large amount of people, and involved a hell of a lot of exercise. Yours truly here managed to stay addicted to this game for over 3 years, granting me super-enhanced biceps, and some amazing foot-to-eye coordination.

TROUBLING TRANSITION
Of course, such an amazing concept lost much of its charm during the transition to the world of online gaming. Through countless hours of research, I've concluded that this is mostly because of the change from foot-pad to keyboard (I'm good, right?). The core mechanics are still there – hitting the arrows displayed on the screen – they've simply tweaked the formula a little. Instead of hitting the corresponding arrows to the beat of the music, you are instead required to hit them in sequence as fast as you can, before hitting the spacebar to the time of a designated beat, indicated by a time bar.
Fail to hit them all before the bar reaches the end, or miss hitting the spacebar at the right time, and you'll fail that segment. Don't worry too much though, as a single song can contain well over 20 of these, so missing one isn't such a big deal. Difficulty scales as you progress through a song, beginning with only 3 different arrows required, and ending with 8. Special finishing dance moves are also included, requiring you to hit the even more keys alongside a red 'backwards' key, and freestyle sections allow you to hit whatever you like. The truly elite may even choose to play in '8-key mode', allowing you to use the numpad, and the 4 direction keys. Of course, I can only recommend this mode to those of you with 900 fingers, and I can't think of another way in which a person could play like this. Finishing a segment successfully will award you with both points, and a dance move on screen for your viewing pleasure.
LET'S GO SHOPPING!
At the end of the song the points are tallied and the winners are announced. You can use the points you've earned to purchase new pieces of clothing and fashion accessories, of course, for those of you that simply cant wait to get that new pair of Aviator Sunglasses – or aren't good enough to earn points in battle – you can use the cash shop and a credit card to dress up your dancing Barbie Doll instead. Although there is somewhat of a 'world map' included in Audition Online, it is really more like a small shopping mall, and the only places of any real interest are the shopping stores, and the Dance Stadium.
As expected, the Dance Stadium acts as a list of available games that you are able to join. All games are room based with a maximum player limit of 6 per game. Fortunately, there are several different game modes available to play, including team battles, girl VS boy battles, and special License Battles, for the truly elite. To participate in a License Battle a player must first acquire the appropriate license, a task that even the most seasoned of gamers will find damn near impossible. License tests involve a series of extremely hard button sequences and cost a lot of points to even attempt – a retry after failing will see you paying the entry fee again. If you're anything like me, then this will be a never-ending process of pain, frustration, and broken fingers.
WHAT DO YOU GROOVE TO?
Of course, every online dancing game has to have some music to dance to, and Audition Online is no exception, and with a line-up including the Backstreet Boys, Avril Lavigne, J Holiday, and Lifehouse it's hard not to get excited. Oh? You can tell I'm lying? Damn, I really need to work on my sarcasm. In all honesty, I've never even heard of J Holiday or Lifehouse, and chances are I never will again. Still, if this is the sort of music you groove to, then there just may be a reason for you to play Audition Online yet.
Final Verdict: Fair
Generally in this case I would recommend that if Audition Online sounds like something you might be interested in, then you should probably give it a go. However in this case, there's a 1.6GB download involved, changing things quite a bit.
Videos
Audition Online Videos
Audition Online Featured Video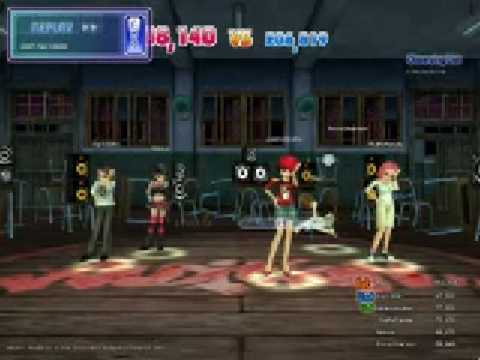 Audition Online High Level Video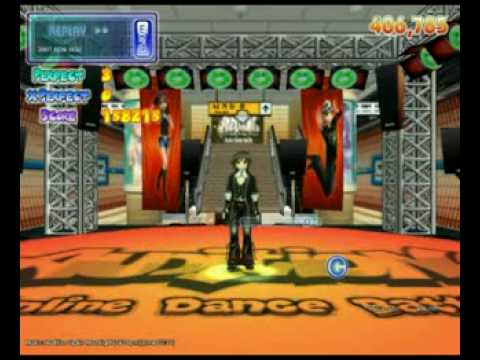 Audition Online Gameplay Trailer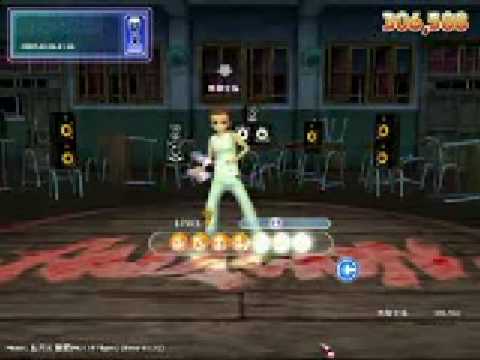 Audition Online Cinematic Trailer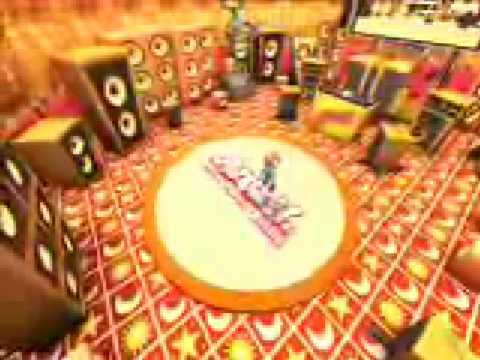 Audition Online Christmas Special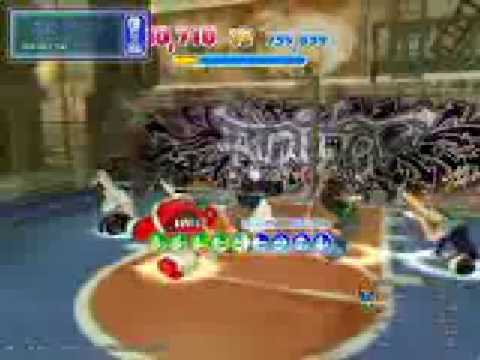 System Requirements
Audition Online System Requirements
Minimum Requirements:
OS: Windows XP / 2000 / Vista
CPU: Pentium 3 – 550
RAM: 128 MB
HDD: 2GB
VGA: NVIDIA RIVA TNT 32 MByte
Recommended Specification:
OS: Windows XP/ 2000 / Vista
CPU: Pentium 3 – 1 GHz
RAM: 256 MB
HDD: 4GB or more
VGA: NVIDIA Gforce 2 32 MByte