AstroN is a 3D Sci-Fi shooter MMO where players command starships. Chose from three races, each with their own ships and distinct features. Work together to defeat computer controlled enemies and complete missions, or battle against other players in five game modes!
Publisher: GameIs
Playerbase: Low
Graphics: Low Quality
Type: MMORPG
EXP Rate: Medium
PvP: Various Modes
Filesize: 165 MB
Pros: +Low system requirements. +Action oriented gameplay. +Cooperative and competitive game modes. +Keyboard controls.
Cons: -Dated visuals and interface. -Low playerbase. -Repetitive gameplay, must grind same stages constantly.
Overview
AstroN Overview
AstroN is a sci-fi shooter with action oriented combat. Like the browser based Pirate Galaxy, players can only move their ships in two dimensions, but the environments are in 3D. AstroN is a simple game with low system requirements and a small file size. It was developed by the same studio behind Carom3D. Players can create a character from among three races, each of which starts with a different kind of ship. Each mission stage takes place on a different world which players access through a launch pad in the main city. AstroN also has five different kinds of battle missions which are the PvP modes in the game.
Races:
Shrewdo - They have the fastest ships in the whole universe.
Acron - The most energy efficient race. They possess many special weapons and advanced technologies. Acron worship the God Rahkiel.
Bellico - A hostile species which has destroyed many civilizations. They have simple but powerful weapons. The durability of Bellico ships constantly recovers, even during battle.
Battle Missions
Communication Center - Two teams compete to destroy the opposing team's base while defending their own.
Resource Struggle - The three factions defend their mining vessels as they generates resources. Harass the vessels of other factions to delay them.
Convoy Mission - One team has to escort the cargo ship as it moves while the other team must destroy it.
Planet Invasion - Attacking party must destroy defending team's command ship. Defending team must prevent this.
Keydisk Struggle - Three factions defend their keydisks until the end. The side with the last remaining keydisk wins.
AstroN Screenshots
AstroN Feature Video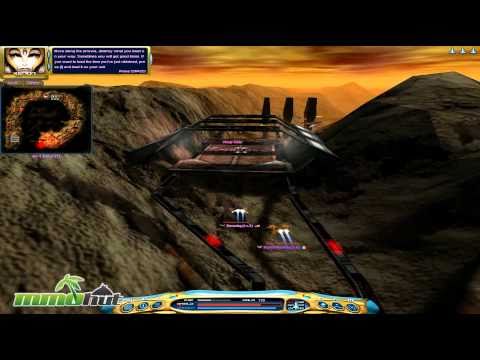 Full Review
AstroN Review
Coming soon…
Screenshots
AstroN Screenshots
Videos
AstroN Videos
AstroN Fan Trailer
http://www.youtube.com/watch?v=Kha5ZX9rZiA/youtube]
Links
AstroN Links
System Requirements
AstroN System Requirements
Minimum Requirements:
OS: Windows 98 / ME / 2000 / XP
CPU: Pentium Celeron 1GHz
RAM: 128 MB
HDD: 500 MB
Graphics Card: 32 mb
Recommended Specifications:
OS: Windows XP / Vista / 7
CPU: Pentium 4 1.5 GHz or higher
RAM: 256 MB or more
HDD: 1 GB or more free
Graphics Card: 64 mb or more