UPDATE: This game has been shutdown and is no longer available
Overview
Arctic Combat Overview
Arctic Combat is an MMOFPS with several interesting features. The game offers drops from players, enemies and allies alike, in order to replenish your stock during combat. There are also active and passive skills to be learned. Trophies also exist that give unique looks, and provide powerful stats to aid players. There is also an auction system to allow trade of trophies, and other weapons. Finally, the game offers various missions, which are like quests in many RPGs.
Arctic Combat Screenshots
Arctic Combat Featured Video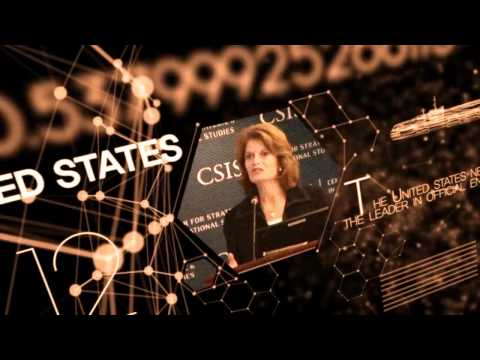 Full Review
Arctic Combat Review
Full Review
By Harry Ka-yan Cheung, Journalist
General First Look
Arctic Combat is one of Webzen's newest games. Although this game is new, there has already been a tournament for both NA and EU. At a quick glance, Arctic Combat will look like any ordinary FPS, but, a look inside the actual game will tell you differently. A quick look at the forums also showed a large range of ideas for the future of Arctic Combat's, which includes many new and interesting game-modes that many other games have yet to even try.
When playing an FPS, you will often find that the Cash Shop gives a large advantage over regular players. This is not the case in Arctic Combat, as their players are not cash shop benefitted like many other games. Although some players may actually dislike this, almost every player is on equal terms.
A comparison between a normal and a gold AK-47.
When it comes to FPS games, I often am not able to play for very long periods of time, as I get motion sickness when I do. For my experience with Arctic Combat, I haven't experienced motion sickness like I do in many other games. The graphic style is smooth and there aren't many, if any, jumps in the 3d modeling. I find that the only issue, in terms of graphic collision, is when running into another player, there will be slight glitching and rubberbanding. However, this only a minor graphical issue.
In today's modern FPS console games, many of them have some kind of kill-streak reward system. Arctic Combat is one of the first (if not the first) MMOFPS games to have done this in a similar style. Arctic Combat has certain air support(obtained at random by killing a player) and kill-streak weapons if you choose to use it(recieve one by leveling). I have yet to see these in many MMOFPS games and am quite surprised that Webzen has designed such a modern-day game.
Two Examples of Air Support Crates.
You may also acquire or mount certain weapons on a few selected maps. There are a few maps that have weapons lying on the ground or a machine gun propped out a window for players who would like to handle one of these items.
Two examples of weapons found around a map.
Although some special features have already been mentioned, there are actually a few more. Arctic combat allows you to customize almost all of your weapons in terms of looks and scopes. These cost very little Points(in-game currency). My personal favorite scope is the Red Dot, it's simply a red dot in  the center of the scope. With the customization, you are allowed to choose a camouflage of your choice between two. As of right now, there are around 15 weapons to choose from. All primary guns are customizable and even the default guns you start with are customizable. Grenades and secondary guns do not allow special customization of any kind.
Weapon Customization Screen.
Certain maps also offer an interesting concept not seen in many other games. They have a spawning option which is refered to as "random" spawning. This is also the only choice on certain small maps. I personally like to call this spontaneous spawning, but to explain this spawning method a little, if a team is overtaking an area, the opposing team starts to spawn in the opposite direction of the map. I personally do not like this mode but I find this as a very interesting addition.
This may not matter to as many people as it matters to me, but I took notice to the options in the graphic settings themselves. I've personally always tried to look at these in-case questions arise within forums or by players. The options in the settings hold a large selection in which will allow many players to play Arctic Combat. This game is very friendly to many computers and will allow many computers to play on equal terms, there's no need for a high-end computer.
Arctic combat also provides a list of skills in which players can choose from. The list consist of skills that are offensive, defensive, and even one that allows you to plant(or  defuse) a bomb more quickly in S & D mode(search and destroy mode). My personal favorite is the "Overcome Crisis" or "Quickly Load" skills. "Overcome Crisis" allows you to regenerate back to 50% hp when your hp is less than that point and "Quickly Load" allows a player to reload more quickly. I personally think these are the best two skills a player can invest in.
In the store, you will also find that you have the ability to customize your own character as well, but it acts like a Cash System in that it costs money and all you get to choose is the ability to purchase a character. You also have the option to purchase certain hats, masks, or sunglasses if you are looking for something to make your character look different. Also, to note, there are no female characters in the game currently.
In addition to the special features, there are two modes still worth mentioning. They are the two bot modes in which players are faced against AI-bots, which are actually design decently enough so players can practice their skills against them. In this mode, you gain reduced rewards, however this mode isn't meant for the rewards, rather, it's meant for practice. Also, bots recieve randomly generated names which I found humorous.
Example of randomly generated bot names.
Controls: 5/5 Average controls. These controls are average of any FPS but you also get the option to go prone, which you also don't see in many MMOFPS today.
Customization: 3/5 Weapons and characters have some brief and simple customizations but there isn't enough to say that it's great.
Community: 4/5 A look at the forums and a quick play of the open beta shows that the community is actually friendly. Quite surprising for an FPS.
Features: 4/5 As it is an FPS, it holds some individual features and is very well made. It has potential.
Overall: 4/5 Arctic Combat is an MMOFPS that hold a lot of potential. Looking forward to it's development.
Screenshots
Arctic Combat Screenshots
Coming Soon…
Links
Arctic Combat Links
System Requirements
Arctic Combat Requirements
Coming Soon . . .
Arctic Combat Articles