Overview
America's Army Overview
America's Army is a tactical MMOFPS released by the U.S Army. The most recent version of the game was made using the Unreal 3 engine and has an interface similar to other shooting games. What sets AA apart from rivals is its emphasis on realistic, team-oriented gameplay. Players must chose between four roles at the start of a mission and work closely with their teammates to accomplish their mission objectives. The game has quite a few maps and each comes in three modes ranging from 'VIP Escort' to 'Secure and Defend.'
Roles:
Rifleman - The basic soldier of the Army. Riflemen are versatile and have a large range of equipment options.
Automatic Rifleman - Armed with a M249 SAW, the Auto Rifleman is capable of firing off a large number of rounds at a rapid rate.
Grenadier - Armed with an M16A4 and a M320 grenade launcher, these soldiers provide explosive support fire from medium to long distance.
Squad Designated Marksman – While not a sniper, the SDM engages targets further away than other riflemen with a specially designed M16A4 DMR.
America's Army Screenshots
America's Army Featured Video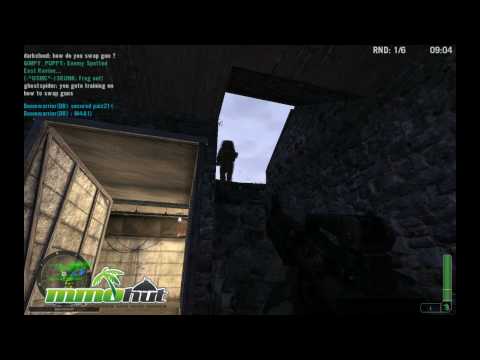 Full Review
America's Army Review
By Erhan Altay
America's Army is one of the most interesting video games ever to be created, not so much because of the game itself but the story surrounding it. The game was originally developed and published by the U.S. Army to bolster the Army's image and increase recruitment . To date there have been over 26 versions with the first being 'America's Army: Recon' released back in July 4, 2002. Since that time the game has been refined and published on various platforms including Xbox, Xbox 360, and even mobile devices. The most recent version of the game, and the one we'll be discussing here is America's Army 3, (AA3 for short) which was released on June 17, 2009 for the PC.
Two Paths to Recruitment
Ever since its conception, America's Army has had connection and distribution issues. To remedy this problem with the latest version, the Army has turned to Steam; a digital distribution system run by Valve. Players can chose to download and launch the game through Steam which also keeps the game fully updated at all times. Alternatively, prospective soldiers can stick with the traditional method of downloading the client separately and running the game on the America's Army Deploy Client. My suggestion is to go with to Steam option, since it is already popular among gamers and has a proven track record. Whichever option you go with, America's Army requires players to register a separate AA. Those who have an America's Army 2.0 account have the option of entering it during account creation to receive bonuses, but there is no way of moving your records or characters over to the new version. Character creation is a simple process which involves selecting one of fourteen avatars with no appearance customization beyond that.
Boot Camp 2.0
Anyone whose played any of the earlier versions of America's Army knows how much emphasis was placed on single-player training missions. Previous versions didn't even allow gamers to play multiplayer matches until they passed several target practice courses. Luckily, the new version expedites the process significantly. No training is required to play online, though there are training courses available that must be passed to play some of the more advanced roles. Since there is no formal tutorial, I'll talk a bit about the first training course. The training mission is set up as a timed obstacle course that involves shooting targets, using grenades, and so on. Each time the player misses or shoots a friendly target, additional time is added to the final timer. The course is broken down into two segments and the activities you are required to perform in them is self explanatory. The only part I had repeated trouble with was the medical dummy. The game gives a symptom such as 'has pale skin' and based on this players must chose the right treatment out of a choice of four. I failed this test twice which added a whopping 1 minute to my final time. Keep practicing and eventually you'll receive a satisfactory score on this course and be allowed to try more advanced training missions.
No Respawns in Real Life
Like many FPS games, America's Army was built using the Unreal 3 engine. America's Army has the same basic controls and interface as other MMOFPS games including Combat Arms and Sudden Attack. So what sets this game apart? For starters, it's a tactical shooter rather than a frag fest. This means players can't run into the center of the map and start spraying while bunny hopping and strafing. America's Army is a teamwork oriented game where careless players find themselves dead in no time. There are no free-for-all modes in America's Army, all game modes pit two teams of players against one another on one of five maps. While the map selection may be a bit disappointing, the fact that each map supports three game modes and the fact that gamers can chose between four soldier roles helps keep things interesting. The four 'roles' or classes in AA3 are Rifleman, Automatic Rifleman, Grenadier, and Squad Designated Marksmen. All of these roles can be played by new players except the SDM, which requires high marks on the marksman training missions. While there are around eight game modes ranging from escort missions to secure & hold, most of the time rounds are won simply by killing all members of the opposing team. Just like in Counter Strike and certain modes in War Rock, players do not 'respawn' after they die, they must wait until the round is over before being able to play again. The game keeps track of every bullet you fire, every kill you register, and every death you suffer. A high score and acts of heroism earn players achievements and higher ranks which are based on real Army ranks such as staff sergeant, corporal, and so on.
Punk Busters
Though most free-to-play games use GameGuard or Hackshield, America's Army relies on punkbuster as its anti-cheat mechanism. This is probably due to the Western origins of the game, as opposed to the mostly Asian FPS games we've seen recently such as Sudden Attack or WolfTeam. Punkbuster gave me some trouble during my first multiplayer match, which caused the game to crash, but since then I've had no problems. I'm not sure what caused the initial crash, but hopefully it won't occur again. It is possible to play on servers with punkbuster turned off, but there's really no point to it since they're infested with cheaters. Another point worth mentioning about America's Army is that the game entirely free-to-play. The U.S. Army didn't create the game to turn a dime, it was mainly a publicity stunt aimed at increasing recruitment numbers by making the army look like a cool, modern career path. I'm not sure how it has succeeded on that front, but the fact there is no cash shop or other optional costs involved makes the game that much better.
Final Verdict: Good
America's Army is not your ordinary MMOFPS; gameplay requires a high degree of tactics and cooperation. Unfortunately, a steep learning curve and unimpressive graphics keep AA3 from being all it can be. The game may well be worth a download if only for the sheer novelty value.
Screenshots
America's Army Screenshots
Videos
America's Army Videos
America's Army Bridge Map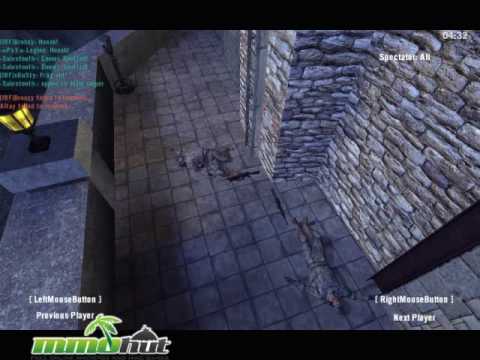 America's Army Gameplay Footage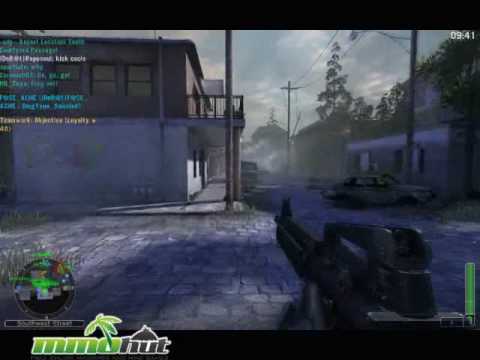 America's Army Course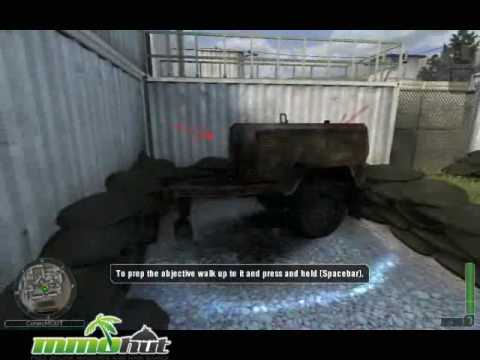 America's Army 3,9 Features Trailer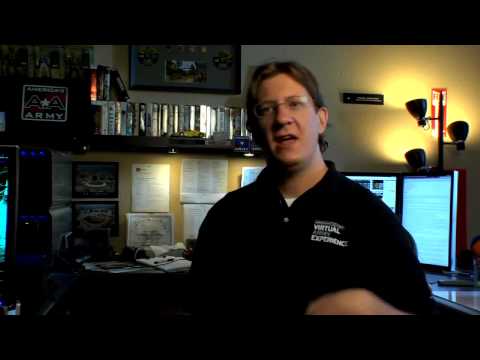 Links
America's Army Links
System Requirements
America's Army System Requirements
Minimum Requirements:
OS: Windows Vista / XP
CPU: 3.0 GHz Single Core
RAM: 1024 MB
HDD: 5.0 GB
Graphics Card: NVIDIA 6600/ ATI X1300
Recommended Specifications:
OS: Windows Vista / XP
CPU:  2.4 Ghz Duel Core or better
RAM: 2 GB or more
HDD: 5.0 GB Free
Graphics Card: NVIDIA 7950 /ATI X1950 or better