UPDATE: This game has been shutdown and is no longer available
Overview
Absolute Force Online Overview
Absolute Force Online is an FPS using the Unreal 3 Engine. You join up with one of to mercenary corps. The Rotten Angels are the more nefarious group, while the Hands of Justice believe in honor and integrity. The game has several advanced weapons types, along with access to vehicles like tanks and aircraft. There are a variety of locations in the game where battles take place, from famous cities, to deserted islands, and an assortment of different PvP modes to choose from. There is also a co-operative mode in the game, where you can play with others, defeating zombies and other dangerous opponents, should you not feel like competing against others.
The real-time dynamic simulation, innovative weapon system, and distinctive gameplay enables players to immerse themselves in the intense combat. Moreover, the Vehicle Mode enhances the true feeling of the battlefield, training players to attack as fast as a thunder and defend as the strongest walls. To satisfy the players` varied tastes, the game is highly customizable, allowing users to create their own avatars, backgrounds, as well as the visual style.
Key Features:
Exclusive Hero Battlefield Mode 
After a certain number of deaths, the character will be able to turn into a Hero with highly increased power and abilities.
Deep Customized Characters & Various Weapons 
The enhanced AVATAR system allows creation of the amazing and unique characters. More than 40 options for users to create their own character which means almost all part of the character body are customizable, realizing each player`s ideal style.
Ultimate Graphics
The graphics in AFO are simply amazing. The user interface is simple and convenient. Players can get used to it in the shortest time. However, the various maps in the game are complex and beautiful. You can find the lighting and shadow effects are superb. You can see your bullet flying through the air, and when you kill someone, their body will often fly backwards from the bullet impact.
Multiple Game Modes
7 featured game modes await players to take on all challengers and work to earn better weapons. No matter which one you chose, the Deathmatch focuses on the individual's ability, Team Deathmatch pays more attention to teamwork, and with the Domination, Bomb Mode, Arsenal Mode, Vehicle Mode and Zombie Mode, each will have you experiencing the thrill of battle at its best!
Absolute Force Online Screenshots
Absolute Force Online Featured Video
Absolute Force Online First Look
Full Review
Absolute Force Online Review
Coming Soon…
Screenshots
Absolute Force Online Screenshots
Videos
Absolute Force Online Videos
Absolute Force Online Official Trailer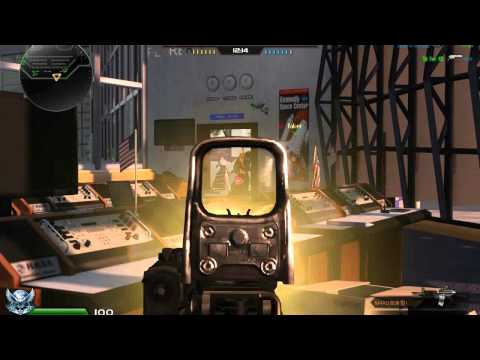 AFO Cinematic Trailer
Gameplay and Customization
Absolute Force Online First Look
Links
Absolute Force Online Links
System Requirements
Absolute Force Online  System Requirements
Minimum System Requirements
OS: Windows XP/Vista/7
CPU: Core 2 Duo 2.0 GHz or Above
RAM: 2GB
Video Card : NVIDIA GeForce 9600 GT or above
I/O: Keyboard,Mouse
Harddisk: 10.0 GB available HD space
Internet connection: 56K Modem, ADSL or CableModem
Recommended Specifications
OS: Windows XP/Vista/7
CPU: Core 2 Duo 2.66 GHz or Above
RAM: 4GB
Video Card : NVIDIA GeForce 9800 GT or above
I/O: Keyboard,Mouse
Harddisk: 10.0 GB available HD space
Internet connection: ADSL or CableModem
Absolute Force Online Articles