Free Trial Restrictions: 14 Days Free Trial. 9 Hours playtime Cap. No item trading / Item dropping. No expansion packs enabled. Cannot create 'PvP characters'.
Overview
Guild Wars Overview
Guild Wars is a 3D fantasy MMORPG with a powerful emphasis on PvP. The game has an enormous amount of content and a great deal of variety. Since the game's launch, Guild Wars has enjoyed 3 expansion packs and numerous free content updates. The free trial though is limited to only the original game. It has eight playable classes and an interesting 'dual class' system that allows players to play as two classes.
Guild Wars Screenshots
Guild Wars Featured Video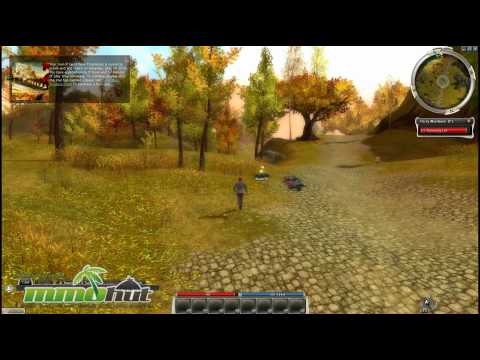 Full Review
Guild Wars Review
By, Omer Altay
Guild Wars is perhaps NCSoft's most successful product, and rightfully so. With two modes of gameplay, 'role playing' and 'player versus player' and a gorgeously animated 3D world, Guild Wars is perhaps one of the most unique pay to play MMORPGs out there. Heck, even the game's billing system is unique, as instead of paying monthly like most 'pay to play' MMORPGs, the only cost of playing Guild Wars is buying the game itself, and that's a onetime cost of under $40! You heard correctly, there are absolutely no monthly fees! I'm surprised that Guild Wars is the only MMORPG with a onetime fee rather than a monthly cost, as the game has been enormously successful. Since its release in April, 2005 the game has enjoyed three expansion packs and numerous free content updates. The game's free trial has only a few limitations, so players should be able to have access to most of the game without ever paying.
Variety Galore
From the get go I was impressed with Guild Wars. The game's character creation options are fairly plentiful and the game has quite a bit of variety, as there are six playable classes in game; they are Warrior, Ranger, Monk, Necromancer, Mesmer and Elementalist. There are more classes in the game's expansion packs, but these are the only ones available to free trial users. On top of the game's six playable classes, players can choose a 'secondary class' which will grant the player full access to another profession's skills. Secondary classes are dubbed 'secondary' because players don't gain the secondary profession's 'primary attribute' which must be increased in order to boost the effectiveness of the secondary profession's skills. Even without the primary attribute though, having a secondary class is incredibly useful and a unique feature in Guild Wars. The only other pay to play title that has dual classes is Runes of Magic, but the system in Guild Wars works much better.
Perhaps the most interesting aspect of Guild Wars is the fact that the game has well over a thousand skills that can be acquired. Players start with some skills, but most of them are learned only after completing quests. What makes Guild Wars so interesting is that players can only equip 'eight' of their skills at a time. This introduces a level of strategy to the game, as players have to carefully choose the eight best skills that will best compliment their teammates. The fact that players can only equip a few skills at a time makes PvP incredibly interesting, as players have to predict what skills their enemies will have and must devise a way to counter them. If you're looking for a game with a good deal of variety with Lots of classes, lots of skills and an enormous game world to explore, look no further, Guild Wars is it.
Graphics and Gameplay
Perhaps the two most impressive aspects of Guild Wars are the game's top notch graphics and silk smooth gameplay. The game's world is absolutely gorgeous as Guild Wars has arguably the best graphics of any MMORPG. The only other 'pay to play' MMORPG with comparably good graphics is Eve Online, but that's an entirely genre, as it's a sci-fi themed game. The gameplay itself is incredibly fluid and moderately paced. Experience gain may feel slow at first, but it actually speeds up after the first few levels. During the free trial period, I was able to get my character to level 7 or so, which may not seem like much, but it is as the game's level cap is set at 20.
The only complaint I have with the gameplay in Guild War's is the game's unusual setup for its game world. Most MMORPGs have persistent worlds outside of instanced dungeons, while EVERYTHING other than towns are instanced in Guild Wars, meaning every combat area in the game is an instance. This alone makes the world outside of town feel empty, as unless you're in a group someone, you won't see them in the same 'instanced' world as you, even if you leave town at the same time. Some players may actually like this setup, but I feel as if it takes away the whole 'massively multiplayer' out of MMORPG, but that's just my take on it.
No Friends? No Problem!
After reading the last paragraph, you're probably thinking "Oh, crap. If I don't have anyone to play with, I'll have to grind entirely on my own." Luckily, this isn't the case, as Guild Wars has an incredibly interesting mercenary system. Some Quests in the game are impossible to complete alone, so you'll have to either party up with some people in town or invite some mercenaries to your party. Mercenaries in Guild Wars are just NPCs that basically follow you around and fight with you outside of town. Every town in the game has these NPCs and anyone can just invite them into their party. Surprisingly, the mercenaries are actually useful, as they use all of their skills and are just as useful in combat as other players. So if you're a loner or just don't feel like having to deal with other people, Guild Wars offers an easy way to avoid having to work with others. Odds are, if you're an MMORPG gamer I'm sure you can understand that putting up with other players can be a pain at times. I assure you, these mercenaries will never go AFK and won't ever complaint!
Player Versus Player goodness
Without a doubt, Guild Wars places a lot of emphasis on its PvP content. The game's most interesting PvP related feature is that the game allows players to create 'PvP characters' which start with good equipment and begin at the game's maximum level. Unfortunately though, this particular feature isn't available in the free trial and much of the game's PvP options just aren't worth looking into before reaching the game's level cap and unfortunately that's impossible to reach during the free trial due to the game's 9 hour playtime limitation. The PvP is GREAT in Guild Wars, but for practical purposes isn't available for free trial users.
Final Verdict – Great
Even though the game has a 9 hour playtime limit during the free trial, the sheer amount of content and unique gameplay makes Guild Wars well worth playing. If you have a high end PC, the game's graphics should certainly impress.
Screenshots
Guild Wars Screenshots
Videos
Guild Wars Videos
Guild Wars Gameplay Video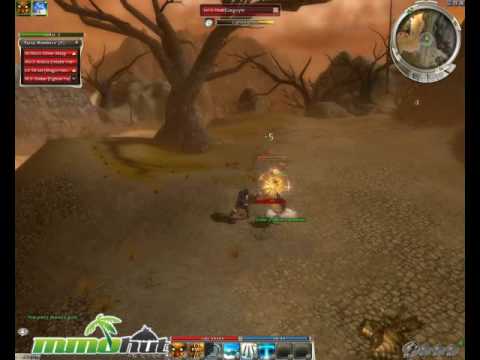 Guild Wars Gameplay Video 2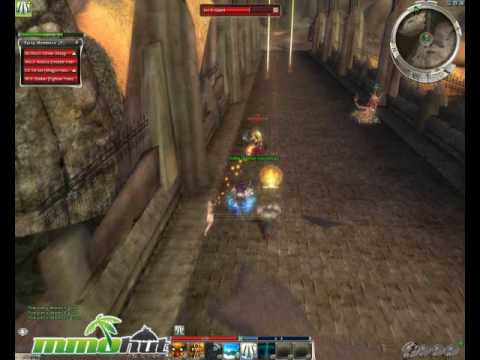 Guild Wars Combat Video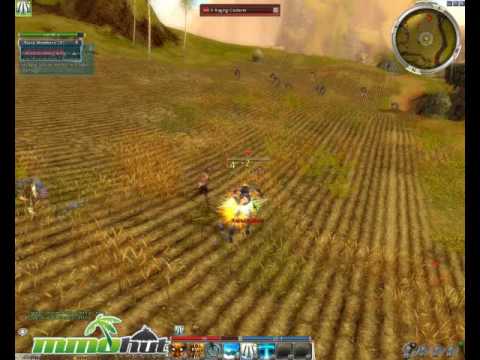 Guild Wars Cinematic Trailer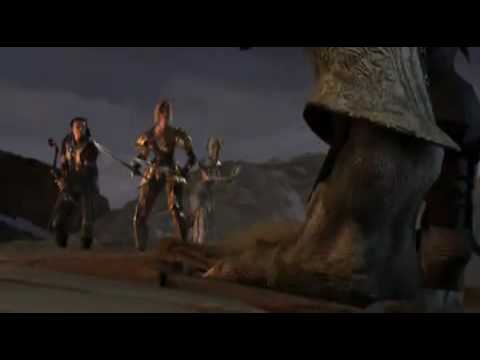 Guild Wars Dance Video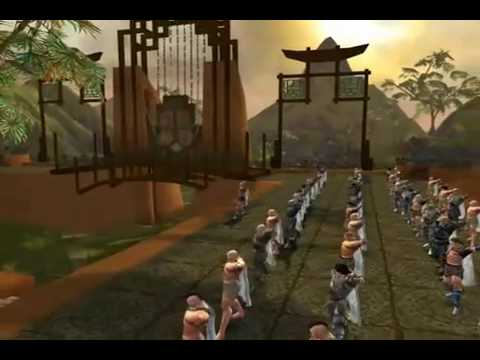 Links
Guild Wars Links
System Requirements
Guild Wars System Requirements
Minimum Requirements:
OS: Windows 98 / 2000 / ME / XP / Vista
CPU: Pentium 3 1.0 GHz or AMD Equivalent
RAM: 512 MB Free
HDD: 3.0 GB Free
Graphics Card: ATI Radeon 8500 or NVIDIA GeForce 3 Series Video Card with 64 MB of VRAM
Recommended Specifications:
OS: Windows 98 / 2000 / ME / XP / Vista
CPU: Pentium 4 2.0 Ghz / AMD Equivalent
RAM: 1024 MB or more
HDD: 4.0 GB Free
Graphics Card: ATI Radeon 9600 or NVIDIA GeForce FX 5700 series video card or above
Similar games we recommend
Guild Wars 2 - Grab a first look at Guild Wars 2, the successor to Guild Wars, published by NCSoft and developed by ArenaNet.