Set in the ancient Indian empire, Vinashi challenges players to eliminate all competition and become the Supreme Commander of India. Train your army well, for your enemies are close. Learn your tactics well, because they will serve you in times of need. Be sure to build your empire thoughtfully, build a force that no one can stop, and rule the land!
Publisher: Gamiana
Playerbase: ??
Graphics: Medium
Type: MMORTS
EXP Rate: ??
PvP: Yes
Filesize: N/A
Pros: +Unique setting in India. +Well defined goals and progression. +Traditional, historical backstory gives the game life.
Cons: -Typical RTS gameplay. -Limited information available.
Overview
Vinashi Overview
Vinashi is unique in the RTS genre as it is set in ancient India. Your goal is simple: conquer the land. To do so, you will need to build an empire that can support your campaign, gathering resources for construction and development. You'll also be responsible to build up your army, so you can conquer your opponents easily. The game is browser-based, and simple to play, so anyone can get in to it, anywhere they are.
Vinashi Screenshots
Vinashi Featured Video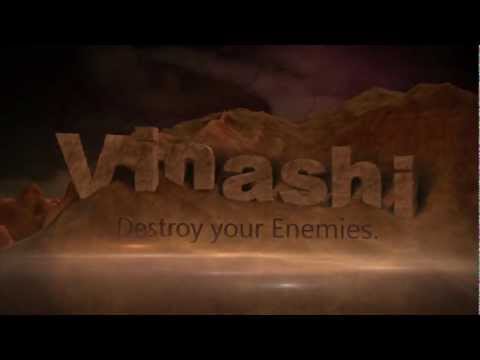 Full Review
Vinashi Review
Coming Soon…
Screenshots
Vinashi Screenshots
Coming Soon…
Links
Vinashi Links
System Requirements
Vinashi System Requirements
Coming Soon. . .