Star Conflict is an ambitious MMO, that blends several exciting aspects into a single game. Pilot a ship that suits your needs from the get-go. Help your team or hinder your opponents with a variety of tactics, skills, and ship modifications. Join up in clans to show your supremacy in a detailed, high-end graphical experience!
Publisher: Star Gem, Inc
Playerbase: ??
Graphics: High
Type: MMO
EXP Rate: ??
PvP: Several modes
Filesize: ??
Pros: +Amazing graphics. +Everything available from the start. +Fast-paced combat.
Cons: -No PvE content. -Not enough information available.
Overview
Star Conflict Overview
Star Conflict is a PvP-based combat game that revolves around several factions in space. The game offers players the ability to fully customize their ship to suit their own needs, with various weapons, modules, and upgrades. The game is completely PvP based, but giving the ability for new players to do just as well as veterans. The game will offer regular updates, adding more variety in maps, weaponry, and more.
Star Conflict Screenshots
Star Conflict Featured Video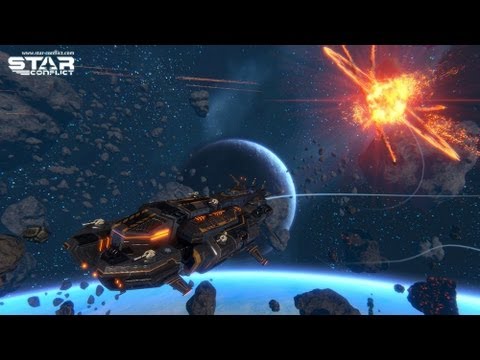 Full Review
Star Conflict Full Review
Coming Soon…
Screenshots
Star Conflict Screenshots
Coming Soon…

Links
Star Conflict Links
System Requirements
Star Conflict System Requirements
Coming soon. . .