Project E:st is the code name for a newly announced 3D fantasy MMORPG that uses Crytek's powerful CryENGINE 2. The game is being developed by Polygon Games and will be published worldwide by NHN, the same company behind the ijji gaming portal.
Publisher: NHN – ijji
Playerbase: ??
Graphics: High Quality
Type: MMORPG
EXP Rate: ??
PvP: ??
Filesize: ??
Pros: +Amazing graphics. +Powered by CryEngine 2. +Great musical score. +Varied environments, changing seasons.
Cons: -High system requirements. -No North American release schedule announced. -Limited information available.
This is a Preview. This page will be updated when the game is fully released.
Overview
Project E:st Overview
Project E:st is a Korean MMORPG currently in development. The game will see closed beta testing in Korea sometime in 2010, but don't expect a North American launch anytime soon. This will be the second Korean MMORPG to make use of the CryEngine 2 with the first being Aion. It hasn't even been announced whether Project E:st will be a subscription based or free to play title, but with NHN announced as the publisher its leaning towards the f2p route.
There is very little information available on Project E:st at this time except that it is set in Asia. Players can expect cutting edge graphics from Project E:st. Hopefully the gameplay will be equally impressive.
Project E:st Screenshots
Project E:st Featured Video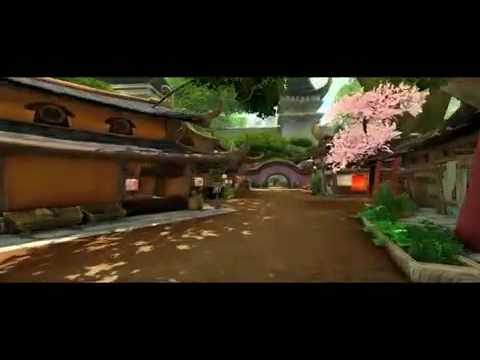 Full Review
Project E:st Review
Coming Soon… After the game is released.
Screenshots
Project E:st Screenshots
Coming Soon… After the game is released.
Videos
Project E:st Videos
Coming soon…
Links
Project E:st Links
Coming soon…
System Requirements
Project E:st System Requirements
Minimum Requirements:
OS: Windows XP /Vista / 7
CPU: 3.0 Ghz Intel Pentium 4 or equivalent processor
RAM: 2 GB RAM
HDD: 10 GB Free
Graphics Card: NVIDIA 8800 / ATI X850
Recommended Specifications:
OS: Windows Vista / 7
CPU: Intel Core 2 Duo processor or better
RAM: 2 GB RAM or more
HDD: 15 GB Free
Graphics Card: NVIDIA 9600 series  or better