This is a Preview. This page will be updated when the game is fully released.
Overview
MKZ Online Overview
MKZ Online, or Metal Knight Zero, isn't just another modern era MMOFPS. Rather than focusing on small squads of players like Combat Arms or Alliance of Valiant Arms, MKZ promises battles between dozens and even hundreds of players. Like the Battlefield series, players will be able to control a variety of combat vehicles including tanks, jeeps, APCs, and helicopters. Up to 20 maps, both large and small, and over 100 weapons are planned for release. Players can earn achievements and level up in MKZ Online to unlock access to additional equipment.
Features:
Affinity System – Gain affinity towards players you encounter from match to match.
Massive Battles - Huge maps that support 100+ players, multiple vehicle types, and more.
Corporations – Form corporations and enjoy special weaponry and perk items. Corporations have a shared bank account controlled by the leader.
Network Architecture – MKZ Online supports Peer-to-Server and Peer-to-Peer which should minimize lag.
MKZ Online Screenshots
MKZ Online Featured Video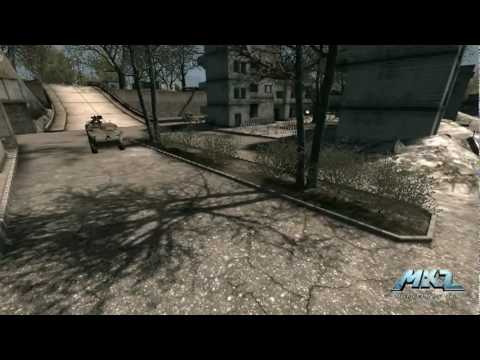 Full Review
MKZ Online Review
Coming soon…
Screenshots
MKZ Online Screenshots
Coming soon…
Links
MKZ Online Links
System Requirements
MKZ Online System Requirements
(estimates)
Minimum Requirements:
OS: Windows  XP / Vista / Windows 7
CPU: Intel Pentium 4 2.0 Ghz
RAM:  1 GB
HDD: 2 GB Free
Graphics Card: ATI Radeon 9500 or better, nVidia 5200
Recommended Specification:
OS: Windows Vista / 7
CPU: Intel Core2 2.4 Ghz or more
RAM: 2 GB or more
HDD: 3 GB Free
Graphics Card: Geforce 6800 GT or better