UPDATE: This game has been shutdown and is no longer available
Krazy Aces is a 2D aerial racer where players dash to the finish line in tiny planes while avoiding obstacles, shooting monsters, and collecting items. Krazy Aces is easy to learn, quick to install and most importantly, free to play!
Publisher: YNK Interactive (DontBlynk)
Playerbase: Low
Graphics: Low Quality
Type: MMO
EXP Rate: High
PvP: N/A
Filesize: ~171 MB
Pros: +Easy to learn. +Original twist on the racing genre. +Gain experience by defeating monsters during races.
Cons: -Must launch from website & install a plugin. -Closed beta hasn't gotten much attention yet.
This is a Preview. This page will be updated when the game is fully released.
Overview
Krazy Aces Overview
Krazy Aces is a two dimensional side-srolling aerial racer. The game mixes elements of traditional side scroller shooters with the racing elements of games like Mario Kart to craft a simple to play game that still offers plenty of variety. The game is currently in closed beta but anyone who signs up can participate. Unfortunately, the servers are barely populated which means players are often left racing alone. Krazy Aces is played entirely with the keyboard with the arrow keys controlling movement, 'x' firing your weapon, 'z' using items, and 'shift' activating drifts. Currently, the game can only be launched through the official website and requires a browser plugin to do so.
Krazy Aces Screenshots
Krazy Aces Featured Video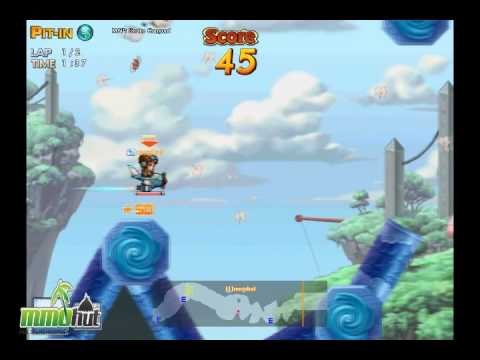 Full Review
Krazy Aces Review
Coming Soon… After the game is released.
Screenshots
Krazy Aces Screenshots
Coming Soon… After the game is released.
Videos
Krazy Aces Videos
Krazy Aces Cinematic Trailer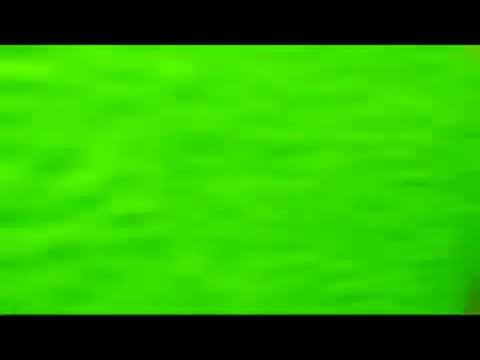 Krazy Aces Tutorial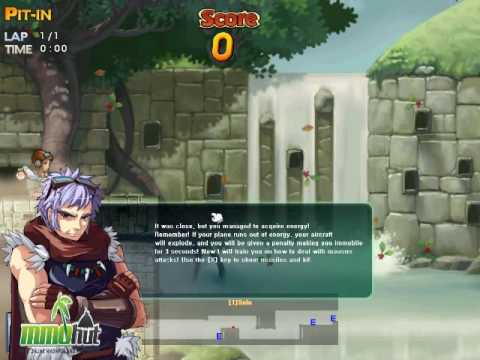 Krazy Aces Gameplay Trailer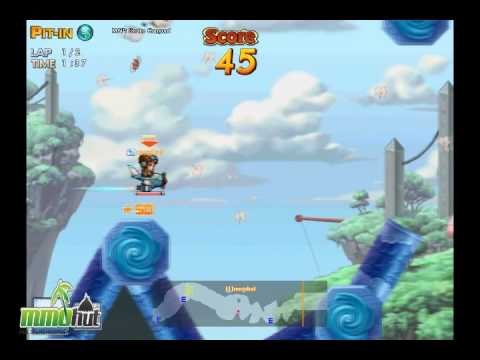 Links
Krazy Aces Links
System Requirements
Krazy Aces System Requirements
Minimum Requirements:
OS: Windows XP / Vista
CPU: Intel Pentium 3 800 Mhz
RAM: 512 MB
HDD: 5 GB Free
Graphics Card: GeForce4 MX
Recommended Specifications:
OS: Windows XP / Vista
CPU: Intel Pentium 4 2.0 Ghz or better
RAM: 1024 MB (1 GB) or more
HDD: 8 GB Free
Graphics Card: GeForce4 TI, RADEON 9500 or better