Overview
Illyriad Overview
Illyriad is an in-depth browser RTS that gives players a wide range of playstyles. The game features hundreds of different troop types, from infantry and archers, to cavalry and siege engines. However, players are also free to establish themselves as a trade kingdom, or even utilize a spy network instead. With multiple races to choose from, and nearly a hundred factions vying for control of the country, there is plenty of ways to play the game.
Here's what people are saying:
"…fantastic browser-based city-builder… a ton of depth, a great community… play at your own pace… perfect gameplay… absolutely wonderful Lore… the map is incredible… reminds me of Lord of the Rings or Game of Thrones – those great big epic stories."
– massively.com

"…solid and deep MMO play experience. This is certainly a sweeping, epic strategy game…"
– 2012 Independent Games Festival Judges

"Illyriad is a fantastic browser-based HTML5 MMO … A great example of what a small start-up can produce"
– Online Innovation Finalist, Develop Industry Excellence Awards 2013
Illyriad Screenshots
Illyriad Featured Video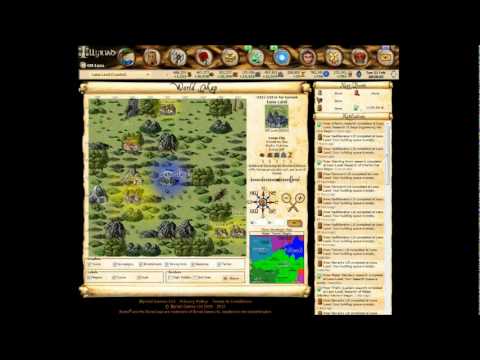 Full Review
Illyriad Full Review
Coming Soon…
Screenshots
Illyriad Screenshots
Coming Soon…

Links
Illyriad Links
System Requirements
Illyriad System Requirements
Coming Soon . . .