Illyriad offers players a browser-based, free-to-play city building RTS. The world offers you a great many challenges as you build an empire from the ground up. Will you focus on trade, becoming an important part of the flow of goods? Perhaps a war-like city state or even an information network. Join with others, or forge your own path as you quest, scout, raid, and conquer.
Publisher: Illyriad Games
Playerbase: ??
Graphics: Medium
Type: MMORTS
EXP Rate: ??
PvP: Enabled
Filesize: N/A
Pros: +Very in-depth for a browser RTS. +Different styles of play to suit different players. +Large variety of troops, tactics and magic to choose from.
Cons: -May seem generic to most. -Limited information available.
Overview
Illyriad Overview
Illyriad is an in-depth browser RTS that gives players a wide range of playstyles. The game features hundreds of different troop types, from infantry and archers, to cavalry and siege engines. However, players are also free to establish themselves as a trade kingdom, or even utilize a spy network instead. With multiple races to choose from, and nearly a hundred factions vying for control of the country, there is plenty of ways to play the game.
Illyriad Screenshots
Illyriad Featured Video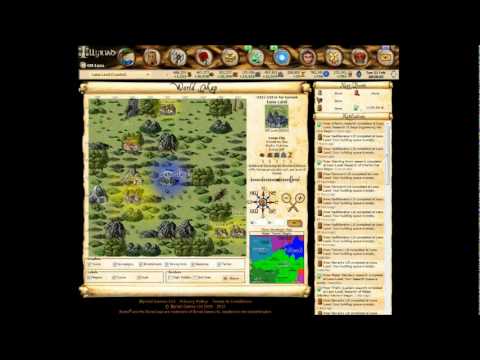 Full Review
Illyriad Full Review
Coming Soon…
Screenshots
Illyriad Screenshots
Coming Soon…

Links
Illyriad Links
System Requirements
Illyriad System Requirements
Coming Soon . . .