UPDATE: This game has been shutdown and is no longer available

This is a Preview. This page will be updated when the game is fully released.
Overview
Final Quest Online Overview
Final Story is a 2D side scrolling action "puzzle" MMORPG published by GamenGame. Final Story has anime inspired graphics that are remarkably similar to WonderKing, MapleStory and LaTale. Although the graphics are similar, the art style is still distinctly different. Like Dragonica Online, Dungeons in Final Quests all have 'bosses' at the end. The game's dungeons are supposed to mix up combat and puzzle solving for a unique blend of fun. The game's three playable classes are:
Fighter - Like fighters from other games, Fighters in Final Quest are the primary melee oriented class. They have the highest hitpoints and armor in the game and are formidable characters in melee combat.
Archer - Archers have a balanced amount of hit points and focus on dealing damage to their enemies from a safe distance.
Magician - They can deal a tremendous amount of damage from a distance, but they have the least armor and hit points in the game.
Final Quest Online Screenshots
Final Quest Online Featured Video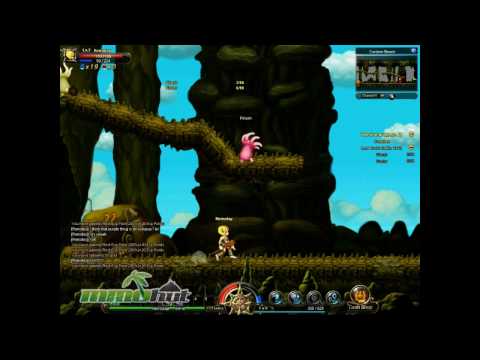 Full Review
Final Quest Online Review
Coming soon…
Screenshots
Fairy Story Online Screenshots
Coming soon…
Videos
Final Quest Online Videos
Coming soon…
Links
Fairy Story Online Links
System Requirements
Final Quest Online System Requirements
Minimum Requirements:
OS: Windows  XP / Vista / 7
CPU: Intel Pentium 4 1.6 GHz
RAM:  512 MB
HDD: 2000 MB Free
Graphics Card: Geforce TI or ATI Radeon 9200
Recommended Specification:
OS: Windows  XP / Vista / 7
CPU: Intel Pentium 4 2.4 GHz
RAM:  1024 MB
HDD: 2000 MB Free
Graphics Card: Geforce FX or ATI Radeon 9600