Dungeon Rampage lets you and a couple of close friends tear through a dungeon on your lunch break. With exciting and simple gameplay, multiple classes to unlock, pets to purchase, and weapons galore, Dungeon Rampage can be enjoyed in short bursts, or long term, hardcore gaming sessions. Level up your skills, find treasures galore, and challenge difficult bosses and waves upon waves of enemies to become a true warrior!
Publisher: Rebel Entertainment
Playerbase: High
Graphics: Medium
Type: MMORPG
EXP Rate: Medium
PvP: Not currently
Filesize: N/A
Pros: +Simple, action-packed gameplay. +Unlockable classes and items. +No limit on amount you can play.
Cons: -Gold is hard to obtain. -Keys are very expensive, so many chests will go unopened. -Some reliance on real world currencies.
Overview
Dungeon Rampage Overview
Dungeon Rampage is a browser-based MMORPG that offers players an exciting dungeon romp. There is no limit to how many adventures you can go on, and each time you enter the dungeon, it's randomized, so no two trips in will be the same. You start out as a berserker, however, you can also unlock a variety of other classes using gold. You can also unlock them earlier by spending money to buy gems. Each class plays differently, and has plenty of weapons to equip as you level up. Each character can equip up to three different items. You get two points to put into four different bonuses every time you level up — what's available differs from character to character. The game is divided into several sections, and each section has a challenging end boss to encounter. Trophies and other rewards are granted for defeating them, to show off to all your friends.
Dungeon Rampage Screenshots
Dungeon Rampage Featured Video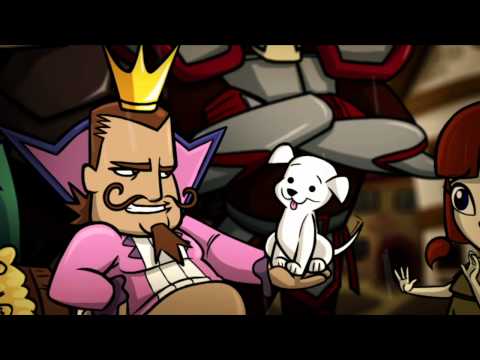 Full Review
Dungeon Rampage Review
Coming Soon…
Screenshots
Dungeon Rampage Screenshots
Coming Soon…
Links
Dungeon Rampage Links
System Requirements
Dungeon Rampage System Requirements
Coming Soon. . .