Call of Thrones is based loosely on the Three Kingdoms era of ancient China, all in a browser-based 3D experience. Customize your character with various outfits. Choose one of four classes, and join one of three kingdoms. Engage in exciting turn-based battles yourself, or let the AI do the work for you. Level your skills and attributes, and become a legendary hero!
Publisher: YeepGame
Playerbase: ??
Graphics: Medium
Type: MMORPG
EXP Rate: ??
PvP: Yes
Filesize: N/A
Pros: +3D Browser-based graphics. +In-depth guild, customization, and skill systems. +Pets and Mounts have importance.
Cons: -Slow paced gameplay. -Lack of unique elements. -Reliant on guilds versus solo.
Overview
Call of Thrones Overview
Call of Thrones offers you a 3D MMORPG experience in your browser. You create a character from one of three different kingdoms, and select a class from four options. The class you choose determines what weapon you wield. There are several customization options available to help your character stand out, from initial creation to costumes. The game features an extensive skill system, as well as offering players a wide range of pets and mounts to develop as well. Combat is turn-based, so thought can be put into how to use your various abilities.
Call of Thrones Screenshots
Call of Thrones Featured Video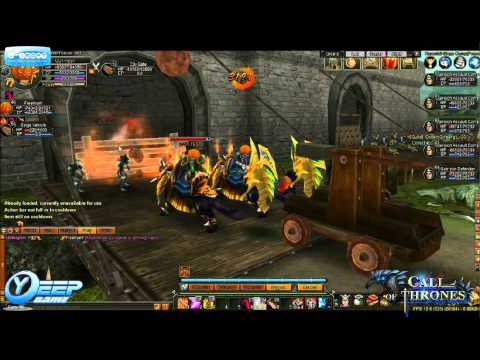 Full Review
Call of Thrones Review
Coming Soon…
Screenshots
Call of Thrones Screenshots
Coming Soon…
Links
Call of Thrones Links
System Requirements
Call of Thrones System Requirements
Coming Soon. . .