UPDATE: This game has been shutdown and is no longer available
Altis Gates is a 2D turn based fantasy MMORPG. Graphics wise, the game looks a lot like another MMORPGs by the same publisher, Myth War 2, but with slightly upgraded graphics. With many different kinds of quests and a large game world to explore Altis Gates has quite a bit of content to offer.
Publisher: IGG
Playerbase: ??
Graphics: Low Quality
Type: MMORPG
EXP Rate: Medium
PvP: Duels Only
Filesize: ??
Pros: +Many different kinds of quests. +Good pet system. +Detailed story. +Unique shape shifting feature. +Detailed game world.
Cons: -Generic fantasy theme. -Very VERY similar to other turn based MMORPGs.
Overview
Altis Gates Overview
Altis Gates is a turn based 2D Fantasy MMORPG that very closely resembles Myth War 2. The game is set in a fictional world called Altis that closely resembles classical Europe with a modern twist. Much of the game's story and adventures revolve around European stories and legends which makes for an interesting setting considering most free to play MMORPGs revolve around Chinese legends. Gameplay wise players should expect something similar to Myth War 2 Online and Wonderland Online. I'd like to say that gameplay in Altis Gates is unique but it's far too similar to both of IGGs other turn based games (Myth War 2 / Wonderland).
Altis Gates Screenshots
Atlis Gates Featured Video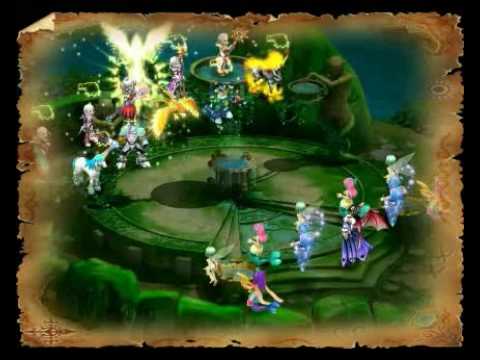 Full Review
Altis Gates Review
Coming Soon… After the game is released.
Screenshots
Altis Gates Screenshots
Coming Soon… After the game is released.
Links
Altis Gates Links
Shut down.
System Requirements
Altis Gates System Requirements
Minimum Requirements:
OS: Windows 98/2000/XP
CPU: P3-800 Mhz
RAM: 128 MB
HDD: 800 MB
Graphics Card: support 16bit 800*600
DirectX: 9.0c
Recommended Specification:
OS: Windows 98/2000/XP
CPU: P4-1.5Ghz or above
RAM: 256 MB or more
HDD: 1.2 GB or more
Graphics Card: support 32bit 1280*960 or better
DirectX: 9.0c or better