Aeronauts is a 3D MMO set in the skies of a steampunk version of Europe during the 20th century. Players must customize their own fighters and battle it out across the skies in this unique game. Play through single player campaigns, battle AI controlled enemies cooperatively with other gamers, and master the art of the dog fight!
Publisher: GameKiss
Playerbase: ??
Graphics: Medium Quality
Type: MMO
EXP Rate: Medium
PvP: Death Match / Team Battles
Filesize: ~400 MB
Pros: +Unique gameplay. +Original theme / backstory. +Action packed dog fights. +Single player campaign. +Can add bots to multiplayer games.
Cons: -Few game modes. -Limited customization options during early levels. -Poor English translations.

This is a Preview. This page will be updated when the game is fully released.
Overview
Aeronauts Overview
Aeronauts is an anime inspired steampunk game set in the skies of Europe during a time of constant warfare. The game places more emphasis on lore than most MMOs, it comes complete with an intro cinematic and a single player story mode. Aeronauts is a lobby based game but also comes with several single player campaigns to help players gain ranks and learn the basics of the game. While originally released several years ago by GamenGame, Aeronauts soon vanished from the North American / European scene until recently when a new publisher, GameKiss, announced its intentions to relaunch the game.
Aeronauts Screenshots
Aeronauts Featured Video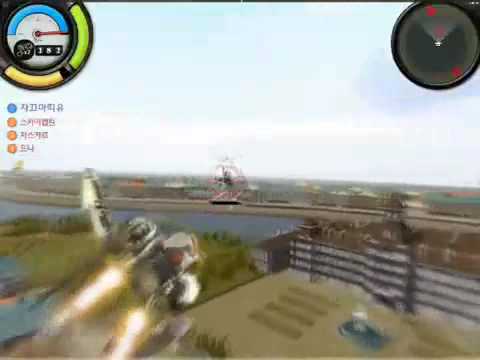 Full Review
Aeronauts Review
Coming Soon… After the game is released.
Screenshots
Aeronauts Screenshots
Coming Soon… After the game is released.
Videos
Aeronauts Videos
Coming soon…
Links
Aeronauts Links
System Requirements
Aeronauts System Requirements
Minimum Requirements:
OS: Windows XP / Vista / 2000
CPU: Intel Pentium 4 2 Ghz or AMD 2000+
RAM: 512 MB
HDD: 450 MB Free
Graphics Card: Geforce2 Mx440 or ATI Radeon 7500
Recommended Specifications:
OS: Windows XP / Vista / 2000
CPU: Intel Pentium 4 2.4 Ghz
RAM: 1024 MB (1 GB) Free
HDD: 1000 MB Free
Graphics Card: Geforce 6600GT  or ATI Radeon 9800XT