*SITE RELAUNCH: We're moving content over - we're not quite done yet! Issues or questions? Please post in the forums :)
*Note: This game has been cancelled or shut down and isn't available for play.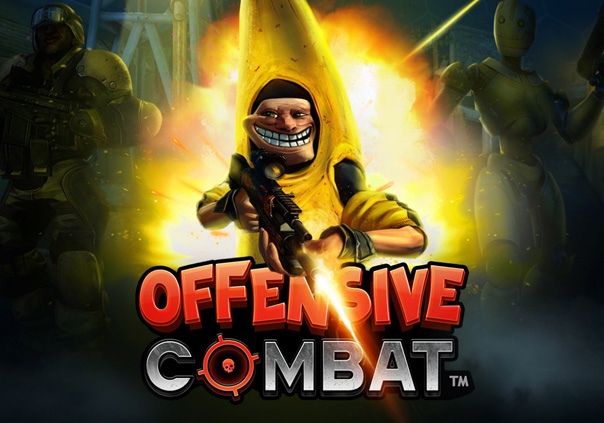 Offensive Combat lives up to its name. The humor is crude at best, vulgar at worst. However, there are very solid FPS gameplay elements to be found. You can equip several different types of weapons, from rocket launchers and assault rifles, to knives and rubber chickens. Characters themselves are customizable with a variety of things, like costumes, body parts, and more. Battlegrounds are colorful and utilize terrain and obstacles well.
Status: Shut Down
Business Model: Free to Play
Developer: U4iA Games
Publisher: U4iA Games
Category: Stand-alone
Genre(s): 3D, Sci-Fi, Shooter
Platforms: PC, Mac



Pros:

+Highly customizable characters.
+Weapons range from realistic to silly.
+Bright, colorful graphics.

Cons:

-Humor may not appeal to all.
-Generic FPS Gameplay.
-Limited information available.



Recommended System Requirements:

OS: Windows XP/Mac OS X v10.6 or better
CPU: CPU: 2.33GHz or better
RAM: 1 GB
HDD: 100 MB