*Note: This game has been cancelled or shut down and isn't available for play.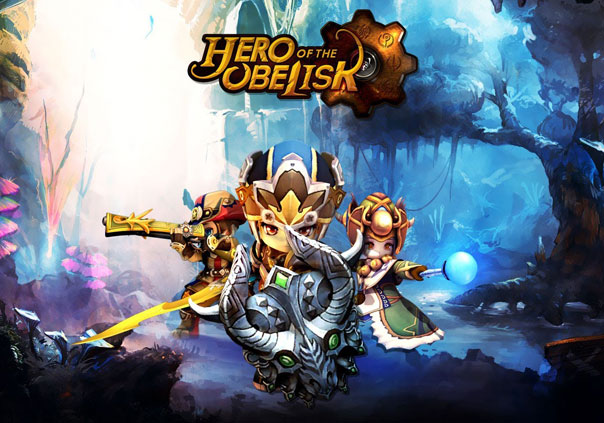 Hero of the Obelisk offers three character choices while focusing on action intensive combat as you fight your way as a team or solo through hundreds of dungeon challenges seeing how far your wit and reactions can take you.

Features

Over 100 Evolving Dungeons: Prepare for a challenge as each dungeon you clear just leads to more powerful and unpredictable foes in the next.

Three Character Classes: Choose and customize a Scholar, Adventurer, or Swordsman. Each class offers two distinct trees with 3 class evolutions each.

Large Open World PvP: Shown your skills in the hundreds of dungeons and gathered a set of powerful weapons and armor? Demonstrate your power as you take on the rest of the server in open PvP.

Multi-Team PvP: Join up with your band of friends to take on rival teams in a variety of objective based and siege style PvP.

Classes

Swordsman – Equipped with unparalleled strength and stamina, swordsmen are able to utilize various types of melee weapons for their destructive use. Depending on their specialization and the type of weapon being used, they can either be an offensive force on the battlefield or act as a stout shield, protecting their allies from the hands of the enemies.

Scholar – Scholars have devoted their entire lives to researching and learning the transcendent powers that make up the world. After years of rigorous discipline and careful practice, they now stand at a crossroad. They must choose either to accept the divine holy powers as their eternal guide, seeking salvation through prayers and healing; or find harmony with nature and the supernatural to master the art of magic.

Adventurer – Both agile and cunning, Adventurers are a mischievous class. Their insatiable curiosity to all things can sometimes land them into trouble. Depending on their chosen path, an adventurer can focus on their agility to the master the art of stealth; or become a tech-meister, capable of manipulating and transforming machinery for their own uses.

Status: Shut Down
Business Model: Free to Play
Developer: GBE Games
Publisher: GBE Games
Category: Stand-alone
Genre(s): 3D, MMO, Adventure, Fantasy
Platforms: PC

Editor's Score: 3/5


Pros:

+ Large variety of PvE Dungeons
+ Variety of PvP
+ Evolving and Branching Class System

Cons:

- Fatigue system can have some players annoyed
- Point & Click combat