*SITE RELAUNCH: We're moving content over - we're not quite done yet! Issues or questions? Please post in the forums :)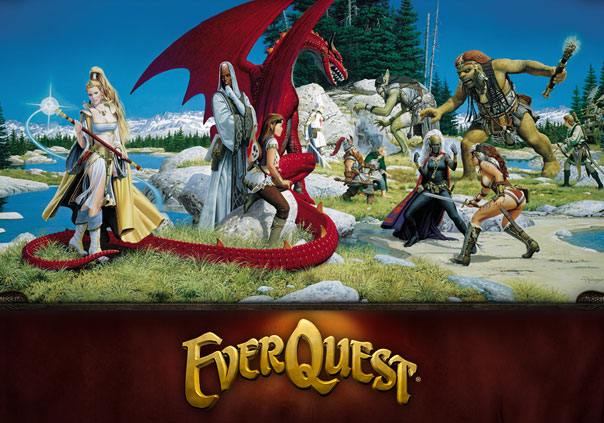 EverQuest is set in the enormous fantasy world of Norrath and has a whopping 15 unique classes and 16 different races. On top of that, players can choose from one of 17 deities to further customize their character. The free version of the game offers full access to the base game plus 18 expansions, and all race/class options, but has some limitations in spell ranks, character slots, and social features.

In EverQuest's most recent expansion, Darkened Seas, the level cap will raise to 105, and players will be able to use the new Mount Key Ring to access their entire collection in one go. The expansion also comes with eight new zones, new quests, missions, raids, tradeskills, spells, AAs, and items!
Status: Released
Release Date: Mar 16, 1999
Business Model: Free to Play
Developer: Daybreak Game Company
Publisher: Daybreak Game Company
Category: Stand-alone
Genre(s): 3D, MMO, RPG, Fantasy
Platforms: PC, Mac


Editor's Score: 2/5


Pros:

+Incredible amount of variety in character creation and quests.
+Good tutorial.
+Unique 'Faction / Deity' system.
+Good Music.

Cons:

-Combat and overall gameplay feels incredibly slow paced.
-Dated interface.
-Combat animations look clumsy.



Recommended System Requirements:

OS: Windows XP, Windows Vista, or Windows 7
CPU: Pentium® 4 equivalent or greater
RAM: 2 GB
GPU: NVIDIA 6800 or ATI x1800
HDD: 15 GB