*SITE RELAUNCH: We're moving content over - we're not quite done yet! Issues or questions? Please post in the forums :)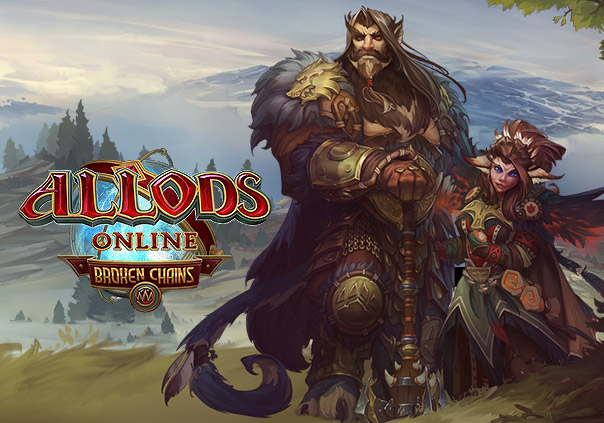 Allods Online, or just Allods for short, is a 3D Fantasy MMORPG with some interesting Sci-Fi elements. The game mixes high fantasy elements with the space opera genre, but with a much greater emphasis on fantasy. Unlike other MMORPGs, Allods Online has a great emphasis on its storyline. The game takes place after the destruction of the planet Sarnout which led to the formation of floating islands in space called Allods. Fight for either the Empire or the League in this extremely polished MMORPG.

Allods Online is a MMORPG set in a beautiful fantasy world. One a peaceful planet, Sarnaut was shattered into thousands of pieces by the destructive energy of the Astral. The Astral is a mysterious substance that surrounds the remnants of Sarnaut, which are called allods. The two factions –The Empire and the League, fight over disputed allods while battling demons of the astral.

Status: Released
Release Date: Apr 26, 2011
Business Model: Free to Play
Developer: Allods Team
Publisher: My.com
Category: Stand-alone
Genre(s): 3D, MMO, RPG, Fantasy
Platforms: PC


Editor's Score: 3/5


Pros:

+ Unique astral battles (PvP)
+In depth storyline
+ Many playable classes and Archetypes

Cons:

- Manually having to attack can get annoying
- Cash shop punishes non-paying players
- Upgrading equipment is time-consuming



Recommended System Requirements:

OS: Windows XP / Vista / 7 / 8
CPU: Core i3 2.5 GHz
RAM: 4 GB
GPU: GeForce GTS 250, 512 Mb, Pixel Shader 2.0. Screen resolution 1024х768
HDD: 8 GB Free



S4 League Review
S4 League is a fast paced MMO shooter which got a lot of its jumping on walls and swordplay inspiration from GunZ: The Duel.
by Guest