UPDATE: This game has been shutdown and is no longer available
Overview
Toontown Online Overview
Toontown is one of Disney's first MMORPGs and is specifically geared towards a young audience. With chat disabled by default and 'gag's like squirting water & throwing pies as the main form of combat, Toontown Online is a safe virtual playground. After creating a toon and customize their appearance, clothes, and color players are led through a short 'toon-torial' which explains the game's basics. Evidently, the town is under attack by corporate cog robots who are turning the colorful and vibrant community into a bleak corporate environment. Luckily, these cogs can't take a joke and it falls on players to play gags to stop them. Both combat and mini games, which earn players jelly beans, can be played with up to four simultaneous players.
Toon animal types - dog, cat, duck, horse, mouse, rabbit, monkey, bear and pig
Toontown Online Screenshots
Toontown Online Video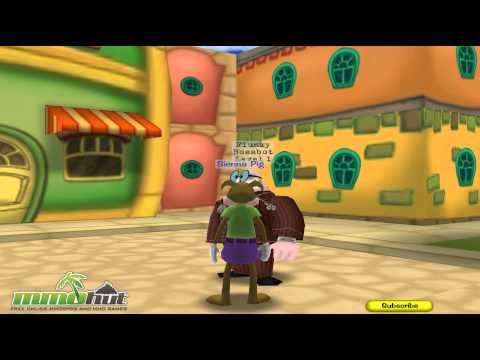 Full Review
Toontown Online Review
By, Erhan Altay
Developed internally by Disney's Internet Group, Toontown Online entered beta on August 2001 and officially launched two years later on June 2, 2003. While Disney went on to publish many other MMORPGs aimed at children, Toontown was billed as the first online RPG with a family friendly atmosphere. Like other Disney online games including Pirates of the Caribbean Online, Pixie Hollow, and Club Penguin, Toontown is free to download and play but requires a subscription to unlock most features. Luckily, there is no time limit on the free membership which leaves players free to explore the game at their own pace.
Animated Adventure
Since Toontown was developed in-house rather than acquired by Disney, classic Disney characters play an important role within the game. During character creation players are introduced to Mickey who guides them through the process of creating a toon. Free members are only allowed a single character while 5 other slots are available for premium members. There are eight animal types to chose from for your toon, each with several head, body, and leg parts. Players can create tall, short, or chubby variants of the various animals and chose from several skin and clothing colors. Considering the small size and age of the game, character creation in toontown is acceptable but unlikely to impress. The tutorial or 'toon-torial' immediately proceeds character creation and does a good job explaining the game's basics. The camera is by default set at a third-person view but can be changed by hitting tab. Movement is done exclusively with the arrow keys which I found frustrating but little kids seem to prefer this method.
Cog Invasion
The back story in Toontown Online is quite original. The fun loving town is being invaded by robots called 'cogs' who are bent on turning the area into a bland, corporate business zone. These cogs come in four variations including Bossbots, Lawbots, Cashbots, and Sellbots, each with a different physical appearance. Cogs have names like 'cold caller' and both their attacks and phrases match their theme. For example the cold caller cog says lines like 'I'm a cool operator' and 'I'm making a collect call.' Since toontown is a child friendly game, there is no direct violence. Instead, gamers play 'gags' on the cogs since they can't take a joke. The tutorial includes a trial battle so players can get an idea of how combat works. Combat is activated when players collide with cogs that wander around the streets. Both the player(s) and cog(s) then walk to an open area and take turns in turn based battle. My first impression of combat was how similar it was to Wizard101 where turn based battles are activated in a similar fashion. In both games, up to three additional players and enemies can join an ongoing fight.
Slap Stick Battles
As I mentioned earlier, Toontown Online attempts to make fighting more family friendly by having players play 'gags' on NPC robot opponents rather than swing swords or fire guns. The first two gag categories players have access to are 'throw' and 'squirt.' There are five other categories available for a total of seven. Each category has seven tiers for a total of 49 gags. The first tier in the 'squirt' gag category is a small flower that players squeeze to unleash a small amount of water on their enemies while more advanced tiers include a squirt gun, a compressed bottle, a hose, and so on. Similarly, throw gags start out as a single slice of pie and eventually progress to a birthday cake and finally with what looks like a wedding cake for the final 7th tier. To unlock new gags, players must participate in battles to gain experience. There are also hundreds of tasks (quests) for players to complete which not only give additional experience and item rewards but also help give the game a sense of direction. Another clever work around is the concept of 'happiness' replacing health points or life. Players lose happiness when they're hit and are sent back to the playground when they become sad to recoup.
Candy Currency
The primary currency in Toontown are jellybeans. All gags require ammo which means players must continuously replenish their supply at Goofy's Gag Shop located at the playground. Each neighborhood has its own playground which serves as a safe zone free of cogs. There are in total eight neighborhoods which make up the toontown virtual world. Unfortunately, free players only have full access to the first of these: Toontown Central. Limited access to several other neighborhoods is available to try and entice membership. The method of earning jellybeans is constant in all areas, players must jump on the trolly and play mini games either alone or with up to three other players. There are a host of mini games which are randomly selected. Anyone whose played flash games on arcade sites should be familiar with the type of games on offer. As a huge minigame fan I found this method of accumulating wealth refreshing compared to the standard grinding method found in most games. It's not uncommon for browser based games like Neopets to offer this feature but Toontown Online is the first client based game I've seen with it.
Pay For More
Besides offering a new twist on the classic turn based RPG combat experience, Toontown has many side features which help give the game more depth. All players start with a house that comes decorated with basic furniture including a telephone, candy dispenser (to store excess jellybeans), a bed, and other amenities. Additional furniture, clothes, emotes, and chat phrases can be purchased from catalogues which are mailed weekly to players. Of course paying players have wider access to player housing with the ability to customize gardens and wider furniture options. Additionally, subscribers can explore Cog HQ zones which free accounts only get a taste of. Since this is a game meant for kids as young as seven years old, it should come as no surprise that it contains some heavy chat filtering. By default, players can only communicate via pre defined messages called 'speed phrases' though keyboard chat can be enabled via the website after creating a 'parent password.' The game world available is quite large and should keep children busy for a long time. Enthusiastic parents have been known to jump into the game with their kids though I'm not sure how long a game like Toontown will keep older gamers entertained. As with other Disney games, the subscription price is a bit deceptive — the first month is offered at $5 but each additional month is billed at $10 which might catch parents who haven't done their homework off guard. Discounts are available for bulk purchases of 3 or 6 months but I would not recommend these options since kids seem to discard games just as fast as toys.
Final Verdict: Good
Toontown Online makes a great first MMORPG for youngsters. With a unique setting, original plot and a combat system that's easy to learn but difficult to master, Toontown continues to attract young and old gamers alike.
Screenshots
Toontown Online Screenshots
Videos
Toontown Online Videos
Toontown Online Character Creation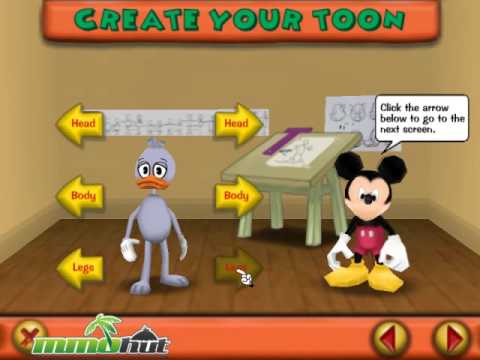 Towntown Online Tutorial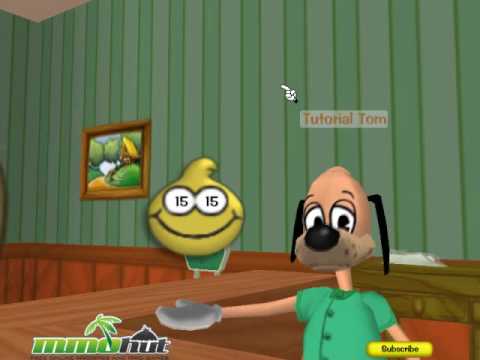 Towntown Online Gameplay Footage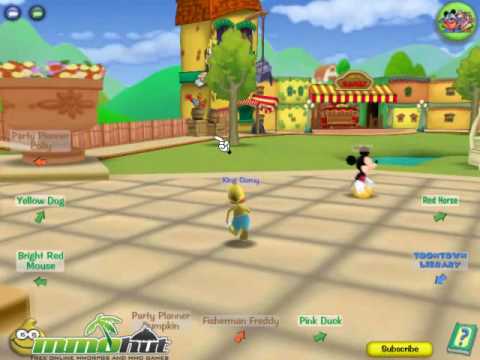 Towntown Online Treasure Dive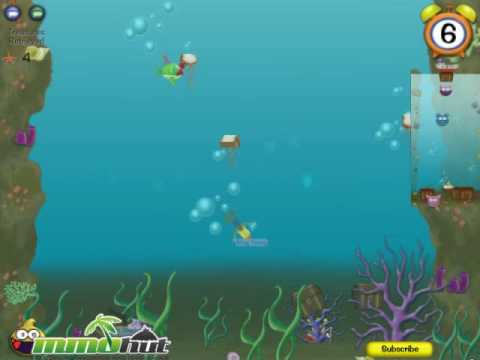 Toontown Online Official Trailer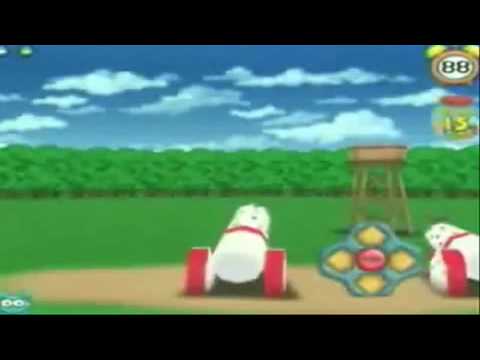 Links
Toontown Online Links
System Requirements
Toontown Online System Requirements
Minimum Requirements:
OS: Windows 98/ME/2000/XP/Vista
CPU: Pentium III 500 MHz or faster CPU
RAM: 256 MB
HDD: 150 MB
Graphics Card: 32 mb
Recommended Specifications:
OS: Windows Vista / XP
CPU: Pentium 4 1GHz or better
RAM: 512 MB or more
HDD: 500 MB Free
Graphics Card: 64 mb or more