Tartaros Online is a 3D fantasy action MMORPG with anime graphics and is one of the more popular Korean games on the market. The game is published by WeMade and is a unique game that has a strong emphasis on story. Players must trek through the game's many stages and chapters either by themselves or with friends online in traditional MMORPG style gameplay.
Publisher: WeMade
Playerbase: ??
Graphics: High Quality
Type: MMO
EXP Rate: Medium
PvP: Dueling Areas
Filesize: ~1700 MB
Pros: +Good voice acting. +Solid interface. +Unlockable characters. +Detailed story. +Fluid gameplay. +Good character designs.
Cons: -Linear gameplay progression. -Stages are very similar and dull. -Little to do after completing all the chapters.
This is a Foreign Game that is not available in North America or Europe and has not even been licensed out of Asia yet. If the game does get licensed to North America this page will be moved to the 'previews' section and updated with more information.

Overview
Tartaros Online Overview
Tantaros Online is a popular Korean MMORPG published by WeMade. In terms of both graphics and gameplay – Tantaros Online is remarkably similar to ijji's Lunia except with 3D graphics. Much of the game's content is extremely linear as the game is broken down into different chapters each of which contains three – six stages. One of the game's most remarkable features though is its voice overs – as nearly every NPC and story scene is fully voiced. Even though all of us non-Koreans won't have any idea what the story is about – the fact that the game has a great deal of voice acting reveals that Tartaros Online has high production value. Another thing worth mentioning is that combat is pretty hectic – as it's common for players to face off against many enemies at once, but the fact that every character has access to multiple cleaving / area of effect attacks makes combat manageable. One of Tartaros Online's biggest drawbacks is that once a player completes all of the game's stages, there's little left to do. To be fair though, the game does have a lot of content – so it can easily take many months of hard core gameplay to actually finish the storyline.
Tartaros Online Screenshots
Tartaros Online Featured Video
Videos
Tartaros Online Videos
Tartaros Online Anime Intro Video

Tartaros Online Gameplay Video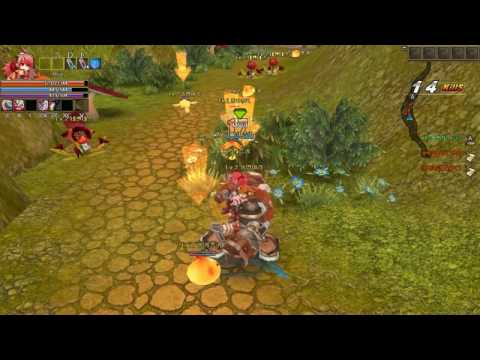 Tartaros Online Feature Video
Links
Tartaros Online Links
System Requirements
Tartaros Online System Requirements
Minimum Requirements:
OS: Windows XP / Vista / 2000
CPU: Pentium 4 2.0 GHz
RAM: 512 MB
HDD: 2.0 GB Free
Graphics Card: Geforce FX 5200 / Radeon 9550
Recommended Specifications:
OS: Windows XP / Vista / 2000
CPU: Intel Pentium 4 3.0 Ghz / Core2 Duo 1.8 GHz
RAM: 1024 MB (1GB) Free
HDD: 2.0 GB Free
Graphics Card: Geforce 6600GT  or ATI Radeon x1600