TransForce is a 2D sci-fi strategy MMO that loosely draws on the Transformers franchise.  Found a futuristic city and develop it one building at a time. Complete a series of missions to help progression while forging alliances and conquering neighboring cities.
Publisher: PlayComet
Playerbase: Medium
Graphics: Low
Type: MMO
EXP Rate: Slow
PvP: Open
Filesize: N/A
Pros: +Short, useful tutorial. +Plenty of missions. +Original sci-fi theme. +Simple interface.
Cons: -Slow paced gameplay. -Very similar to other strategy games. -Poor English translations. -Paying players receive large benefits.
Overview
TransForce Overview
TransForce is a sci-fi themed web based strategy MMO that hopes to capitalize on the success of the recent Transformers movies. New players chose between two warring factions, the Autobots and the Decepticons. Transforce has little to do with the franchise, but the futuristic, anime inspired art style helps it stand out from the dozens of medieval strategy games out there. The game is developed by the same studio behind WW2 Warfare and Warrior Legend, two other browser based MMOs.
TransForce Screenshots
TransForce Featured Video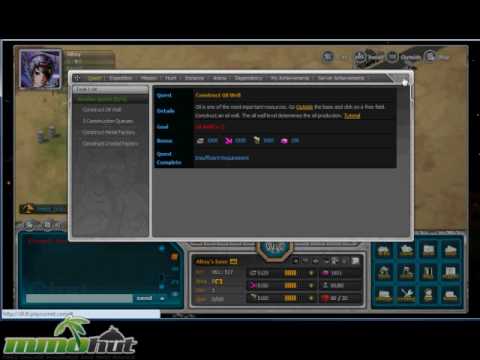 Full Review
TransForce Full Review
Coming soon…
Screenshots
TransForce Screenshots
Links
TransForce Links