UPDATE: This game has been shutdown and is no longer available
Overview
SpineWorld Overview
SpineWorld is a virtual world where kids can socialize and play mini-games together. SpineWorld is decidedly nonviolent, instead players can raise pets, buy new clothes for their avatars, and decorate their very own apartment room. Several NPCs scattered across the world provide players with quests and achievements for exploration earn players badges to show off. While the game is initially free to play, full membership is required to enjoy most of what SpineWorld Has to offer.
Member Benefits - Can add more than 10 friends, allow others to visit your apartment, buy new clothes and furniture, unlock more achievements, raise pets, and more!
SpineWorld Screenshots
SpineWorld Feature Video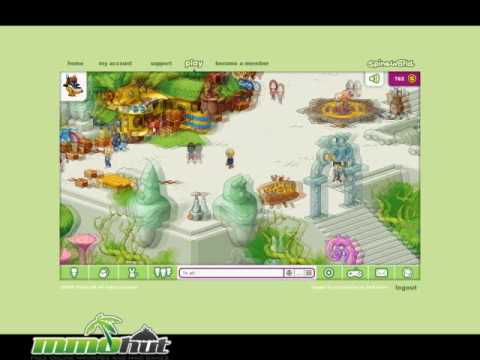 Full Review
SpineWorld Full Review
By, Erhan Altay
Released in April 2008 by the Swedish developer Playdo AB, Spineworld is a virtual world designed with children in mind. Like Habbo and Club Penguin, Spineworld is aimed at a young audience and mainly serves as a place where kids can chat or socialize. Gameplay elements may be thin but there are several mini games to play and a bright, vibrant world to explore.
A Chat with the Captain
Account creation in Spineworld is quick and painless. The game does ask for an email address but verification is not required to log in. Each account is allowed a single avatar which can be customized in a number of ways. There are several hair styles, shirts, pants, and shoes to chose from with a varied color palette for each item. New hair styles and clothing can be purchased later on in game but require an active premium membership to purchase. After putting the finishing touches on their avatars, players are taken to a remote building which acts as Spineworld's tutorial. Here, Captain Hadley will greet new comers and offer to explain some of the game's key elements including Pets, Friends, Style, and Games. When players are ready to leave, Hadley will teleport them to the mainland. His face will always appear on the top left of the screen as a sort of help function.
Port Call
New players star their journey in Dragon Port, of the five currently available areas in Spineworld. The other four being Cloud Plaza, The Beneath, Meyan Jungle, and Misty Island. Each area has a unique style and several NPCs scattered across it. These NPCs act as shop vendors and provide missions. The first NPC players are likely to encounter in Dragon Port is Ravensilk the petmaster. The mission he has to offer requires a pet, fortunately he lends a rabbit so non members can complete the task. Each zone has several destinations including game areas. There are also lounges but these are members only so I haven't had a chance to see what lies within. It is possible to walk from one zone to the next but the quickest way to travel is by opening up the world map and using Tely-Port pyramids to teleport instantly. Don't waste your tely-port pyramids frivolously though, you only get a few each day.
Mini-Games
Players can manually seek out the NPC in charge of each mini game or simply click the icon that looks like a super nintendo controller on the bottom right. Hitting the minigame icon brings up a menu with all available minigames currently available. There are three main games and four 'handheld' games. All games can be played either alone or multiplayer. The three main games take place on seperate screens with their own menus while the handheld games can be played right where your avatar is standing in a small side menu. The three main games include Steamcard Racer which is a simple racing game that supports up four simultaneous players. There are only a handful of tracks available and many of those are for members only. Magic Toggle involves two players placing pieces on a large grid in an attempt to control as much of it as possible. Surrounding your enemies piece converts it to one of your own and earns you points. The player with the most points when the board is filled is the winner. The final game is Sky Dive and is similar to Mootix Drop from Neopets. Players must fall pass through a series of rings as they fall in an attempt to score as many points as possible. The four handheld games are Gomoku (connect 5), Caveman Delight (wack a mole), Hoteps Riddle, and Swamp Swap (member only.) Playing these 7 games earns players varied amounts of coins depending on how well they perform.
International Flavor
The few available minigames are not the main reason people log into Spineland, they only server as small distracts. An opportunity to chat with and befriend kids from around the world is the real attraction. Never before have I seen such a diverse community. As I walked around the various areas, I clicked on people's avatars to see what country they were from. In my short time playing Spineworld I ran into people from Brazil, Germany, Malaysia, Finland, Israel, Albania, Canada, Romania, New Zealand, Turkey and the United Arab Emirates. Most areas are sufficiently populated but there is a dissapointing lack of general chat activity. Most people find or two people they're interested in and chat in private leaving the community disjointed. The talking does go on is of a rather low intellectual caliber but that is to be expected in a game catering to kids. Adolescent flirting a continuous stream of 'hi' make up the bulk of discussion. In this respect, the game isn't much different than Habbo or Club Penguin. And like those games, Spineworld allows players to decorate their very own rooms. Sadly, free players have extremely limited design options and are not even allowed to spend the coins they've earned without becoming members first.
Kid Tested, Mother Approved
As a game geared towards young children, Spineworld does all it can to ensure parents feel comfortable with the game. Not only are certain words filtered but even attempting to use them causes the game to kick you out. A warning screen alerts players that they will be banned if they continue breaking the rules but the filter seems arbitrary. Apparently 'crap' is okay but 'shit' gets you the boot. The words 'stalin' and 'mao' are safe listed but the Fuhrer's name will get your kicked despite being the least deadly of the three. When you add it all up, Spineworld accomplishes all it set out for. The game has bright, colorful cartoon graphics that appeal to a wide audience and enough varied environments to keep things from getting stale. Users who enjoy chatting and making friends online will find the game useful while the rest of us will quickly tire.
Final Verdict: Fair
Spineworld is a fine looking virtual chat client but that is about all it is. The few mini games on offer provide some gameplay elements but too many features are inaccessible to free players.
Screenshots
SpineWorld Screenshots
Videos
SpineWorld Videos
SpineWorld Gameplay Trailer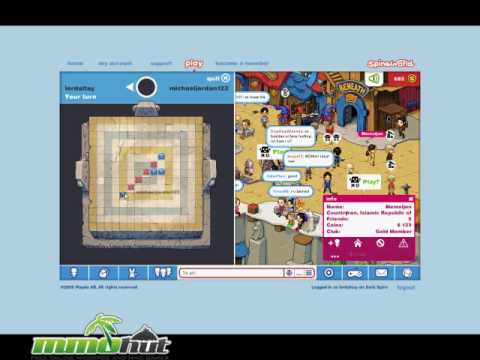 SpineWorld Magic Toggle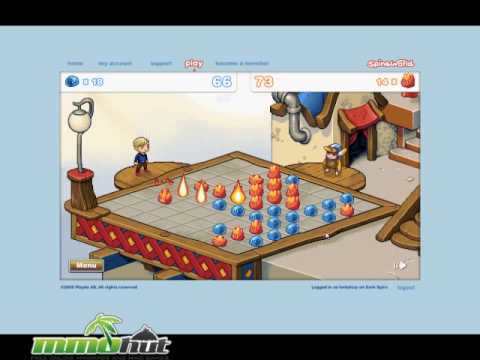 SpineWorld Gameplay Footage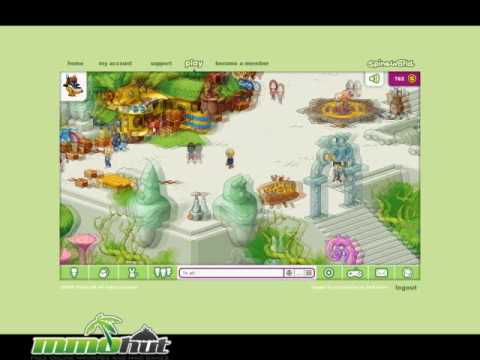 Links
SpineWorld Links
Shut down.