Sacred Seasons is a 2D browser based fantasy MMORPG with turn based combat and a wide variety of classes. Switch between 16 classes divided between 4 seasons and battle against monsters or other players in Sacred Seasons!
Publisher: SacredSeasons
Playerbase: Medium
Graphics: Medium
Type: MMORPG
EXP Rate: High
PvP: Duels
Filesize: N/A
Pros: +Large number of classes players can switch between. +Optional music. +High level cap. +Seasons feature allows of multiple class variations.
Cons: -Repetitive gameplay & monster designs. -Lack of direction. -Poor attack animations.
Overview
Sacred Seasons Overview
Sacred Seasons is a web based MMORPG built using Flash. The game allows players to chose from a total of 16 classes categorized by the four seasons. Players are free to switch between classes at any time, and each has its own set of skills to master. Sacred Seasons has turn based combat and a simple 2D animated art style. The game was widely popular and its success eventually lead to the release of a sequel called Sacred Seasons 2. While the newer version has updated graphics and features, the original is still available online.
Spring Classes - Charmer, Evergreen Soldier, Scout, Shaman
Summer - Desert Bandit, Hypnotist, Pathfinder, Sun Witch
Fall - Clown, Harvest Soldier, Savage, Thaumaturgist
Winter - Arctic Soldier, Clairvoyant, Medicine Man, Snow Bandit
Sacred Seasons Screenshots
Sacred Seasons Featured Video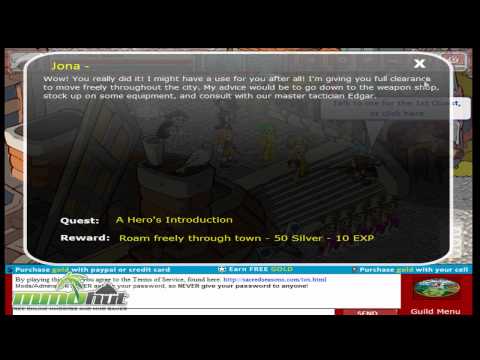 Full Review
Sacred Seasons Full Review
Coming Soon…
Screenshots
Sacred Seasons Screenshots
Links
Sacred Seasons Links