Rockfree is a 2D browser based music rhythm game that plays similarly to Guitar Hero and Frets on Fire. Players start as unknown musicians and must build up a fan following by completing matches. With a huge track list, achievement system and multiplayer modes, Rockfree is a great casual game for music fans.
Publisher: Acclaim
Playerbase: Low
Graphics: Low
Type: MMO
EXP Rate: Medium
PvP: N/A
Filesize: N/A
Pros: +Players can upload their own tracks. +Earn achievements. +Leveling up unlocks new clothes and accessories. Leaderboard to compare scores.
Cons: -Lag and disconnect issues in multiplayer games. -Drawn out tutorial. -Premium tracks, clothes, and accessories have expiration dates.
This game has been SHUT DOWN – It is NO LONGER available. This means the official servers are offline and no one can create new accounts or log in to the game. For all intents and purposes this game is dead. This page will be updated if the game ever re-launches.
Overview
Rockfree Overview
Rockfree is the latest game to take advantage of the music gaming craze popularized by Dance Dance Revolution and later Guitar Hero. Several free music rhythm games have been released as well including Osu!, Frets on Fire, and Hit Machine on OMGPOP. Acclaim's Rockfree is arguably the easiest of the bunch to pick up and play. The game mixes ease of use with RPG elements including character creation, a level system and achievements in the form of special badges. Players can unlock new tracks, clothes, instruments, and accessories as the progress through the game and play with their friends. The only barrier to entry is the game's tutorial and the fact that players must wait a few levels before playing multiplayer matches.
Rockfree Screenshots
Rockfree Featured Video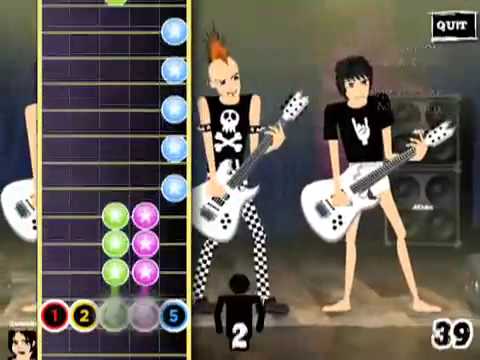 Full Review
Rockfree Full Review
Coming soon…
Screenshots
Rockfree Screenshots
Links
Rockfree Links