Free Trial Restrictions: Cannot cook or tailor for personal use. Cannot purchase new clothes of furniture. Cannot start Parties. Many quests are member-only.
Overview
Pixie Hollow Overview
Pixie Hollow is Disney's first virtual world aimed specifically at a female audience. Named after Tinker Bell's home from the the popular franchine, Pixie Hollow allows players to explore the world as miniature faeries while making friends, cooking, tailoring, and playing an assortment of other mini games. Gameplay is similar to other browser based games with players earning items depending on how well they perform in various minigames. New clothing and furniture can be purchased to customize your appearance and home but these features require a paying membership to unlock.
Fairy Talent Types
Light - Light-talent Fairies are responsible for keeping Pixie Hollow aglow once the sun sets, and train fireflies and glowworms to work as torches and lanterns. Light-talent Fairies also love to make rainbows in the day.
Water - Water-talent Fairies can manipulate water in astonishing ways. They can mold it like clay, make it freeze or boil, or create waves in puddles and ponds with just a flick of pixie dust.
Tinker - Tinker-talent Fairies are the builders and fixers of Pixie Hollow. They use their vivid imagination to make things work and invent new gadgets!
Garden - Garden-talent Fairies have a special relationship with all things that grow. They can sense what a plant needs and have an intuitive understanding of how to help them blossom and grow.
Animal - Animal-talent Fairies have the unique ability to speak with any animal, whether it be Raccoon, Bird, or Squirrel. They are very sensitive and can "read" an animal's thoughts or emotions.
Pixie Hollow Screenshots
Pixie Hollow Feature Video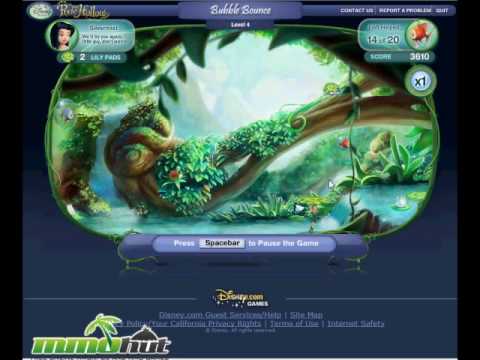 Full Review
Pixie Hollow Full Review
By, Erhan Altay
Pixie Hollow is a browser based MMORPG based on Disney's Fairies franchise. Named after Tinker Bell's home from the movies, Pixie Hollow allows young girls to create unique pixie characters and hang out in a safe environment. Gameplay involves playing various cooking, tailoring and other mini games along with decorate your home and styling out your fairy.
Talented Fairies!
If players already have an account with another Disney MMORPG such as Club Penguin, Toontown Online, or Pirates of the Caribbean Online they can access Pixie Hollow with no delay. Email confirmation is required if players want to enable 'speedchat plus' otherwise chat options are limited to premade phrases. While Pixie Hollow is obviously designed for little girls, I would still encourage parents or siblings to allow players to chat freely if only to get the full social experience the game offers. Since this is a game with a female audience in mind, it should come as no surprise that the character creation process is quite in-depth. Everyone knows girls love dress-up and Pixie Hollow doesn't disappoint on this front. There are five different fairy types each with unique talents. Everything from skin tone, hair style & color, and clothing can be customized so don't be fooled by the starting appearance of the five fairy types — they can all be made to look as you like. Besides the standard set of appearance options, Pixie Hollow allows players to chose the 'pose' of their character along with what accessories such as sashes, necklaces, and wrist pieces they'd like. The game even allows players to save and print out a copy of their fairy, and later their house after decorating it.
On Your Own
After the detailed character creation process players are thrown into the two dimensional world and told to seek out Tinker Bell who has several quests available. Movement is done with the mouse and fairies zip around the screen quickly which makes travel a simple process. The world is broken down into a series of zones with leaf icons on the edges of the map representing teleporters. As I played Pixie Hollow for the first time I didn't get very far in my hunt for Tinker Bell, instead I was distracted by the host of mini games available. As players flutter around they'll run into other teleporters which lead to stores, mini games, the bakery, or tailoring building. Tailoring and Cooking are the two main mini games and each contains dozens of recipes to master. Completing a recipe involves several micro games with a final score awarded based on the players overall performance. While free members can play and learn all available recipes, they cannot actually use them to craft clothes or food for themselves as those features are reserved for premium members. The same holds true for stores, while players are free to browse the clothing and furniture stores they cannot actually purchase any items.
Mini Games and Parties
Players will likely spend the bulk of their time in Pixie Hollow playing the various mini games. The games on offer are simple and similar to those found on 'arcade' sites so even young players shouldn't have trouble figuring them out. The economy in Pixie Hollow operates a bit differently than in other mini-game driven browser games. Unlike Neopets or Club Penguin, players do not earn currency by playing games and are instead rewarded with various natural reagents such as sunflower seeds, spider silk, meadow grass, leaves, pedals and so on. These items are then used in the process of crafting new clothes, food, and furniture. Free players will have to be content simply hoarding these items since they cannot put them to use unless they are willing to subscribe. Subscription prices start are $5.95/month, $29.95/6 months, or $57.95/year. Even without a subscription, free players can do much more in Pixie Hollow than in other Disney games. All fairies start with a small set of furniture which can be used to decorate your home which is accessed through the map tab on the 'leaf journal.' Besides simply dropping furniture and moving it around the room, players can actually use a slider to set the 'depth' of the furniture. Using the slider will either shrink or enlarge the furniture in question but since the game is 2D, this feature gives a sense of depth.
Social Butterflies
Pixie Hollow doesn't have a whole lot of mini games to keep players interested but instead relies on other features to keep players coming back. Badges serve as a achievements and give players incentives to seek out and complete all available quests and other activities. Additionally, players can throw parties at their house. Only paying players can host parties but all players can enter them and participate in party games. The game world it itself is fairly large with four main areas each containing 3-5 zones. The four areas are each named after a different season and include Autumn Forest, Winter Woods, Spring Valley, and Summer Glade. The total zone count is 15 and clicking on any of them from the map menu provides instant travel. There are dozens of servers to chose from after logging but they serve more as channels than separate worlds since players can freely move from one to the other.
Fairly Small
Other long term attractions include weekly poetry and fairy tale contests but I suspect only a small minority of players participate in these tests of creativity. There are several other features in Pixie Hollow such as talent skills but these are reserved for paying members. There aren't a whole lot of games out there that specifically target girl gamers and out of that small pool Pixie Hollow is easily one of the most accessible. For that reason alone I recommend it for the target demographic so if you happen to be a young girl or have a young sister or daughter, this is certainly a game worth a closer look.
Final Verdict: Good
Pixie Hollow is a simple and accessible game that's aim specifically at young girls. An impressive character customization process, in depth cooking and tailoring mini games, and the ability to throw parties at virtual fairy dwellings make Pixie Hollow a great virtual world for girls to explore. The inability to play as a male and the limited number of minigames restrict the game's appeal beyond its target demographic.
Screenshots
Pixie Hollow Screenshots
Videos
Pixie Hollow Videos
Pixie Hollow Character Creation
Pixie Hollow Cooking Gameplay
Pixie Hollow Tailoring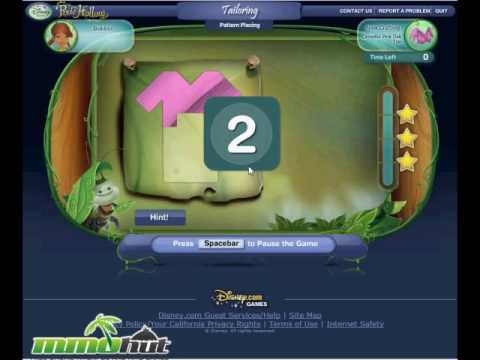 Pixie Hollow Gameplay Trailer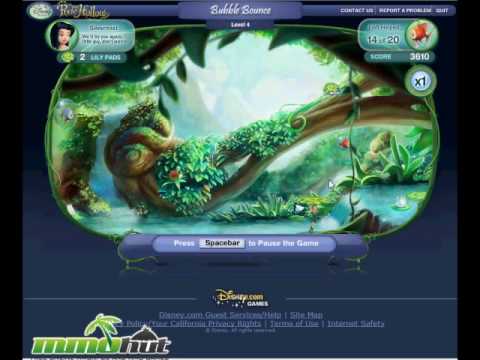 Links
Pixie Hollow Links