Outer Galaxies is a 2D browser based sci-fi MMORPG. Command a star ship and explore hundreds of solar systems. Mine asteroids, salvage parts from defeated NPC pirates and other players, and manufacture goods using the game's crafting system! Outer Galaxies offers a complete MMORPG experience in a web browser.
Publisher: CORE Engineering
Playerbase: Low
Graphics: Medium
Type: MMORPG
EXP Rate: Slow
PvP: Open
Filesize: N/A
Pros: +Large game universe. +In-depth crafting & resource gathering system. +Real-time combat.
Cons: -No sense of direction. -Incomplete, item descriptions are missing. -Repetitive gameplay and environments.
Overview
Outer Galaxies Overview
Outer Galaxies is a detailed space themed MMORPG where players will travel between vast galaxies, each containing numerous solar systems. Players can take on multiple roles as they mine asteroids for raw materials, manufacture new weapons and ships as traders, or hound other players as space pirates. The interface and core gameplay features are similar to those of Eve Online, but Outer Galaxies is free and plays right on a web browser. Action is fast paced, and there are plenty of NPC opponents for new players to hunt. New recruits must chose between two warring factions:
Centauri Empire - After years of peace the people of Omega Centauri formed a monarchist and militant society that started to colonize and exploit other civilizations.
Andromeda Federation - After years of hardship the rebellion started and war raged until the rebel tribes defeated the Centauri Empire in the Andromeda Galaxy War. The Andromeda Federation was formed.
Outer Galaxies Screenshots
Outer Galaxies Featured Video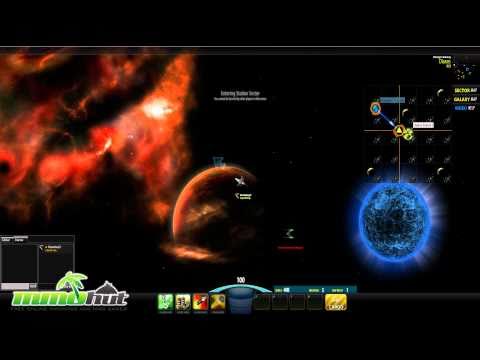 Full Review
Outer Galaxies Full Review
Coming soon…
Screenshots
Outer Galaxies Screenshots
Links
Outer Galaxies Links