Overview
Kingory Overview
Kingory is a free RTS game similar to Evony or Empire Craft. Set in medieval China players must transform their small village into a heavily populated city with a powerful army. Construct buildings, run the government, gain influence, move up the ranks, advance troops, recruit heroes, form alliances, and conquer others in Kingory. There are over 900 heroes players can recruit and customize to lead their troops into battle. All new players are granted a 7-day grace period of immunity from attacks. The game is easy to grasp with a user-friendly interface.
Resources – Food (farms), Lumber (sawmills), Stone (quarries), and Iron (iron mines).
Buildings – Government, Cottage, Warehouse, Stable, Beacon Tower, Foundry, Armory, Barracks, Embassy, Rally Spot, College, Hero Lounge, Market, Tavern, and Outpost.
Military Units – Labors, Rookies, Scouts, Pikemen, Swordsmen, Archers, Cavalries, and Cuirassiers.
Kingory Screenshots
Kingory Featured Video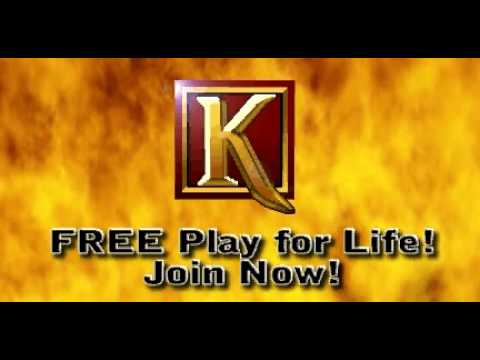 Full Review
Kingory Full Review
By Ange Perdu

Kingory is an international version of the popular strategy game known as RXSG. Although, less known as games like Evony and Empire Craft Kingory sets the bar high. This free browser based real time strategy MMO combines elements of turn based play with PvP and PvE for a unique gaming experience. Players enter a virtual medieval China to establish a city and army capable of total domination. Complete quests, strategize attacks, and rule in Kingory.
Building Your Empire – The Gameplay
The gameplay in Kingory is challenging. Players start out with a small village and limited resources. They have to construct buildings to increase their population, resources, and army. Each construction requires a specific amount of time and supplies. Kingory has a very easy to maneuver interface which is beneficial for players unfamiliar with playing this type of genre. There are plenty of quests to complete. Some quests include trading, building up homelands, recruiting heroes, upgrading building, conquering the wilderness, scouting cities, increasing production, and setting up traps. Players are also in control of the government and military. Improving influence, population, and expanding the troops are essential while growing an empire. Special items accelerate and advance users during the game. Every day the wheel of fortune feature allows players' one free spin rewarding them whatever the wheel stops on. Acquiring gold, food, lumber, stone, and iron aids in the construction of the city. Entering the map gives players a view of surrounding cities that they can conquer depending on their current level and troops required. The ability to customize military leaders, go on endless amounts of quests, and strategize PvP attacks makes Kingory an engaging RTS game.
Read My Lips: No New Taxes
Running the government in Kingory can get hectic. Players must use their skills to increase the city's incoming gold, resources production, and population allegiance. All of these factors play a key role in your overall influence. The allegiance of the people changes constantly depending on the actions taken. Periodically players must appease criticism in order to keep the fellow citizens content. Appease options include disaster relieve, prayer service, ancestral sacrifice, or reproduction boost which increases the population. To earn extra gold taxes from the villagers are taken. Adjusting the tax rate must be done with caution. Adding higher tax rates reduces allegiance. Upgrading the government allows the city to conquer more territories. A city is vulnerable for attack when the government reaches level 5.
Heroes Vs. Yellow Turbans
One of the features that sets Kingory apart from the average strategy based game is their hero recruitment. The success of troops is not solely relied upon tactics but in the skills of the hero leading as well. This makes the game more challenging and adds a lot of room for customization of selected heroes. Players can recruit heroes inside the tavern area. The experience levels vary with each random character. There are over 900 of them to choose from. Upgrading the tavern will increase the amount of heroes a player can recruit and use in missions. There are a variety of weapons, armor, and special items that will customize each hero. Some of them include magical cloaks, sage wands, pioneer halberds, Ching Jou Spears, gauntlets, and guards. Before sending troops into battle one hero must be assigned to lead. Various stratagems can be used to boost hero intelligence and administer different war tactics during a siege. Rival military forces consist of the Tsao Tsao, Yuan Shao, and the troublesome Yellow Turbans. During quests to conquer foreign wilderness or to stop bandits from stealing treasure players will encounter these troops.
Advance War Tactics
Every element of the game incorporates strategy to gain an advantage during battles. Being victorious requires advancing the proper war tactics and creating the most equipped armies possible. The college plays a major role in developing troops. All of the research in technology is conducted there. In order to improve their military players have to upgrade the college and perform research in areas that will most benefit the advancement of troops. The limitation of strategizing attacks rests heavily on which levels of technology a player has chosen to advance. Research is similar to building and requires an allotted amount of resources. They control the speed of production or strength in different areas including the city's security and troops' ranged attacks. Kingory also allows users to purchase enemy captives in their in-game item mall for inside information during war.
The Ultimate Medieval Mall
The customization and massive in-game item mall really adds to the overall appeal of Kingory. Even Evony can't compare to Kingory's large mall with over 150 special items. It's a medieval shopper's dream. Blue diamonds and vouchers serve as credits which can be purchased using PayPal or won by completing specific quests. They literally have everything you could possibly imagine to speed up gameplay and conquer neighboring territories. An assortment of mystical deities and reapers are available to dramatically increase the production of essential resources. Corvee orders allow the construction of multiple buildings. Lu Ban Leaflets speeds up the total construction time of any structure. Mohism Leaflets reduces time consuming research by an hour. For a medieval strategy based game the mall is quite impressive. Warrior gift sets, magical jewelry, caravans, powerful horses, homing pigeons, immunity, potions, elixirs, armor, weapons, drums, ancient tablets, blueprints, permits, sacred scrolls, and amulets for multiple areas of government can be found.
Players in Kingory can also purchase goods at the market. There valuable resources such as food, lumber, stone, and iron can be exchanged for gold. A feature also lets users sell their resources or buy another player's resources for a bargain. The market doesn't have any of the cool special items in the mall for sell but it's a good tool to aid in keeping up production during the growth process.
Final Verdict: Good
Kingory is a worthy browser based medieval real-time strategy game. It has great potential. The clean user-friendly interface and helpful gaming community makes it a great game for players new to this type of genre. The gameplay is somewhat unique with quests, PvP, and arena battles for advanced players. Although, the game can be slow at times there's plenty of active users to chat with. Their large item mall has a variety of tools to speed up gameplay and mix up strategies. If you're a fan of games like Evony, Empire Craft, or The Seventh Dragon Kingory is definitely worth trying out.
Screenshots
Kingory Screenshots