Iron Grip: Marauders is a 2D browser based strategy MMO with some 3D elements set in the Iron Grip universe. Players pilot airships and take part in turn based gameplay.
Publisher: ISOTX
Playerbase: ??
Graphics: Medium Quality
Type: MMO
EXP Rate: Medium
PvP: N/A
Filesize: N/A
Pros: +Original setting. +In-depth turn based combat. +Command ground and aerial units. +Join or form alliances.
Cons: -Slow paced gameplay. -Similar to other browser based MMORTS games.
Overview
Iron Grip: Marauders Overview
Iron Grip: Marauders is a browser based strategy game like no other. Players take on the roll of airship pirates called Marauders. The game is set in the same Iron Grip universe as the Oppressor, Warlord, and Lords of Atelia. While most of the interface is 2D, Iron Grip: Marauders does boast some 3D effects. Combat takes place on maps in turn based fashion. Players command ground and aerial units on an interface that should be familiar to RTS veterans. The game has some of the same RTS aspects that games like Caesary and War of Legends have, but also has unique "tactics" style combat.
Iron Grip: Marauders Screenshots
Iron Grip: Marauders Featured Video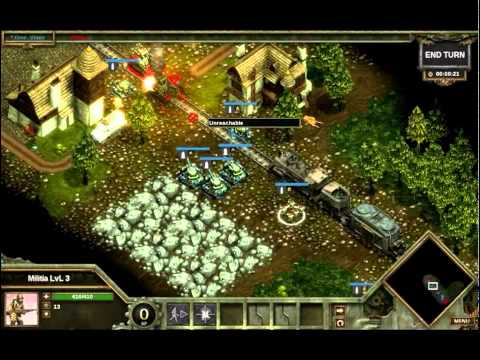 Full Review
Iron Grip: Marauders Review
Coming soon…
Screenshots
Iron Grip: Marauders Screenshots
Coming soon…
Links
Iron Grip: Marauders Links