Overview
Gaia Online Overview
Gaia Online has become popular as a large  forum and its innovative approach of giving players gold coins each time they post. Since then, it has evolved into a mix between a social network and a casual gaming site. Today there are far more features available than just a few years ago. Besides player housing, car customization and racing, players today can watch full length movies through the in-game cinema. Most of the content in Gaia Online is available for free or through the use of the in-game currency but some if it is only available through the cash shop.
Gaia Online Screenshots
Gaia Online Featured Video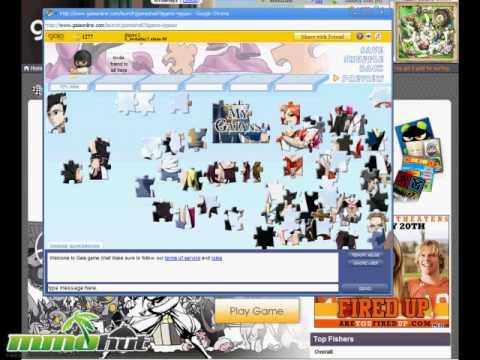 Full Review
Gaia Online Review
By Erhan Altay
Over the years, Gaia Online has established itself as a prominent social forum for young, anime loving kids. Gaia Online's history is quite intertwined with anime since it started out as an anime linklist before becoming a social networking/casual gaming site in 2003. The forums today receive over a million posts daily and the site is accessed by over 7 million users each month.
[SinglePic not found]
Welcome To Gaia
The first step to joining the Gaia community is creating your own character. The number of appearance options available is impressive for what is, after all, a glorified forum avatar; 6 skin colors, 31 hair styles, 14 hair colors, 17 eye shapes, 56 mouth styles, and 34 starting outfits to chose from. Don't worry too much about getting your character looking perfect since there are far more clothing options available through the various stores across the Gaia world. There are no stats or skills to worry about since this is not a typical combat styled MMORPG. There is a battle component to Gaia Online which is currently in beta testing, titled zOMG!, but it is such a large project that it deserves a separate review and will not be mentioned here.
[SinglePic not found]
Now What?
After account creation, players are taken to the main page and greeted with a banner that suggests completing a beginner's quest. This short quest acts as Gaia's tutorial and asks players to confirm their email address, purchase and equip their first item, than vote in a poll on the forums. Completing each step earns the player a gold reward with the total reward adding up to 1,500 gold. This isn't much but it's enough to get you started. Unfortunately, this seems to be one of the few quests currently available. To earn additional gold, players can post on the forums, vote in polls, or play games. Simply surfing around also nets a bit of gold but it is insignificant.
Gaia Games
Only recently has Gaia begun to add additional mini games to its site. I remember a time when the fishing game was the only one available. Luckily, there are around 18+ now, with more on the way. Most of these are simple and anyone familiar with casual games won't be too surprised. There's a pinball game, blackjack, slots, jigsaw puzzles, a word finding game, a racing mini game and several others. None of the games actually have a cooperative or competitive mode but knowing others are playing with you and being able to chat with them makes things all the more entertaining.
Of all the games, my personal favorite was Jigsaw where players select a difficulty setting and a puzzle and must put it together. There is no time limit but the amount of gold earned seems to varies depending on how long it takes you to complete the puzzle. My least favorite was 'Electric Love Facktori' which resembles pipe dream. Too much thing involved in that one. Some games reward players with the standard currency, gold, while others reward players with tickets which must be exchanged for items, sort of like at arcades. Overall, I found the game selection to be disappointing. Rival sites like Neopets have well over 200 games with more being added weekly.
[SinglePic not found]
Web Based Housing
So what to do with all that gold you earn? You could of course buy clothes for your avatar and socialize on the forums, or you could furnish your home and pimp out your car. Each player starts with some basic furniture but must place a house before decorating it. To do this, a separate window must be launched that takes players into an actual persistent world where they can move around and interact with others. Players will notice dozens of plots, some of which are occupied but some that are empty. Simply click the sign next to an empty plot to build on it and you're ready to decorate.
Out For a Drive
Like housing, the car feature in Gaia Online is done party on the webpage and party in a separate window. There are several beginner car models available ranging from beat down to comedic, for example you can drive a UFO or a car drawn on a piece of paper. Players hang out in what looks like a parking lot and can challenge each other to races. Racing is simple enough, move down a straight path by clicking a button, but control your speed or your car will overheat and be careful of hazards along the road. Fancier cars and parts can be purchased for increasing sums of gold and gaia cash, the premium currency available only through the cash shop.
[SinglePic not found]
Features Galore
Gaia already has a premium spot in the social gaming sphere but it isn't resting on its laurels. Besides house and car customization, players can decorate and maintain an aquarium. Players start with goldfish and a basic tank but can purchase more exotic fish and decorate their tanks with bamboo, algae, sunken ship models and other goodies. In order to keep fish happy, players must feed them, control the tank's temperature, keep it well accessorized and even change the music being played. There are also art and writing contests in what is called the 'Arena' where players submit their work which is then rated by the community. Winners receive special in game items and gold. A marketplace page exists where players must purchase a special pass that allows them to buy, sell, and trade items with others. This may sound simple but the page has charts and lists that look more complicated than a Yahoo Finance page. Any kid who can turn a profit here is gaining good experience for a Wall Street career. I haven't gone into detail about many of the social networking features since MMOHuts is more concerned about gaming than socializing but they are worth a brief mentions; players can form guilds based on common interests, keep a journal which they can chose to share with others, create a custom profile page and signature and send each other messages through an ingame messanger.
[SinglePic not found]
Going to The Movies
The one recent feature which I can say for certain everyone reading this will enjoy is the new cinema where users can watch full length feature films. I'm not making this up, each Monday new movies are added to the collection and while the selection is still limited, there are a few worthwhile flicks in there such as The Matrix and GhostBusters. Gaia Online has been getting better and better each year, if they continue to add new movies to their cinema, add more mini games to the games section and continue to develop zOMG! I have no problem recommending Gaia to everyone with an interest in casual gaming.
Final Verdict: Great
Gaia Online is one of the best sites of its kind. A mix between social networking and casual gaming with new features added every time I visit the site. Watch full length movies, customize a house, tweak your car, feed your fish and dress up your avatar — all on your browser. What more could you ask for?
Screenshots
Gaia Online Screenshots
Videos
Gaia Online Videos
Gaia Online Gameplay Trailer
Gaia Online Boomstick Minigame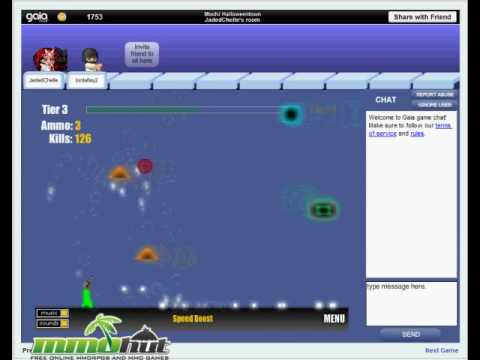 Gaia Online Racing Minigame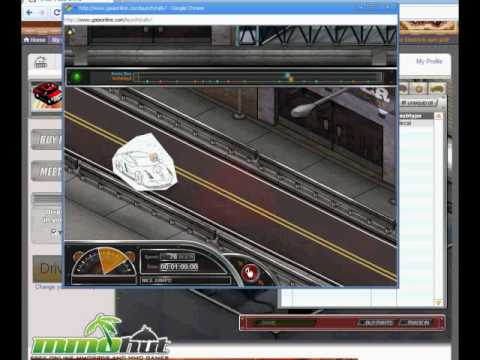 Gaia Online Music Video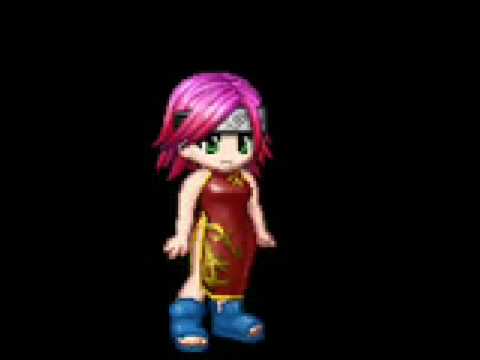 Gaia Online Featured Video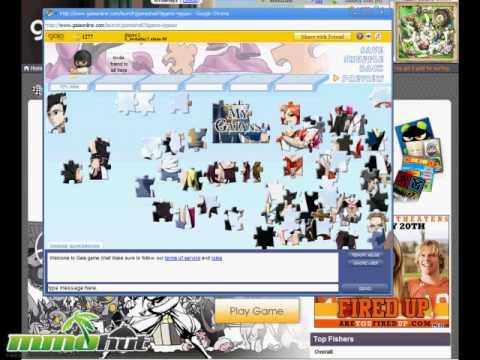 Links
Gaia Online Links
System Requirements
Gaia Online System Requirements
Minimum Requirements:
OS: Windows XP / Vista / 2000 / 98 / ME
CPU: 800 MHz Intel Pentium 3 or better
RAM: 128  MB
Browser: Shockwave and Flash capable