Freesky Online is a 2d fantasy browser based strategy game where players chose between four warring nations and build up an empire. Each player starts with a single, undeveloped city and through careful management builds it up into a prosperous metropolis able to produce powerful military airships.
Publisher: IGG
Playerbase: Medium
Graphics: Low
Type: MMO
EXP Rate: Slow
PvP: Open
Filesize: N/A
Pros: +Requires small time investment. +Instant construction of basic buildings. +Short tutorial, simple mechanics.
Cons: -Paying players receive enormous advantages. -Repetitive gameplay. -Poor English translations. -Similar to many strategy games.
Overview
Freesky Online Overview
Freesky Online is a browser based strategy game very similar to many other empire building games. What sets Freesky apart is its advanced graphic user interface that makes it feel almost like a traditional 2d client game and its emphasis on Airships. Players chose between four warring nations and start with a single, small city. Resource generating structures must be constructed and upgraded so scientific research and military units can be purchased. A short tutorial and beginner quest line help new players learn the basics while providing small rewards. Freesky Online is not the type of game that can be played for hours each day since structures and units have long building queries that can take many hours to complete. Most basic buildings can be constructed instantly to help new players along but even on the first day, you'll come to the realization that Freesky Online is a 10-minutes-a-day type game. There are four nations and six key resources in the game:
Nations -  Holy, Devil, Light, Shadow
Resources – Gold, Food, Sand Stone, Metal, Wood, Crystal
Freesky Online Screenshots
Freesky Online Featured Video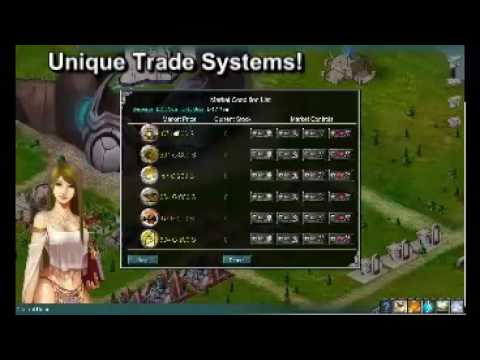 Full Review
Freesky Online Full Review
Coming soon…
Screenshots
Freesky Online Screenshots
Links
Freesky Online Links