Fragoria is a 2D browser based fantasy MMORPG with a persistent world. Create a character and start your journey as a Traveler than branch out into a Strongman or Shaman. Explore over 40 environments in this flash based online adventure.
Publisher: Suba Games
Playerbase: Low
Graphics: Medium
Type: MMORPG
EXP Rate: Medium
PvP: Open
Filesize: N/A
Pros: +Quest driven progression. +Large world to explore. +Custom resolution option. +Optional PvP. +Great pet system. +Plenty of equipment slots.
Cons: -Balance issues between spells & melee combat. -Minimap glitches. -Poor sound effects.
Overview
Fragoria Overview
Fragoria is the first major browser based MMORPG to be released by Aeria Games. This Russian developed game uses Flash and offers a large game world to explore along with plenty of quests to complete. New players start as Travelers but can soon branch out into the melee oriented Strongman or spellcasting Shaman. Plenty of additional classes and content are set to release as the English language server gains momentum.
Fragoria Screenshots
Fragoria Featured Video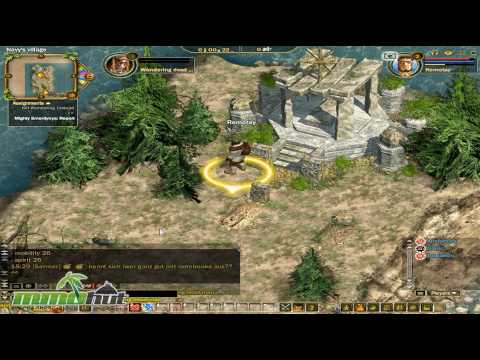 Full Review
Fragoria Full Review
Coming soon…
Screenshots
Fragoria Screenshots
Links
Fragoria Links