Forsakia is a 2D browser based fantasy MMORPG with turn based combat. Chose from six characters and catch pets to fight alongside you. Forsakia has plenty of quests, a crafting system, and player housing which mean the game offers a full feature MMORPG experience on a web browser.
Publisher: Alaplaya
Playerbase: Medium
Graphics: Medium
Type: MMORPG
EXP Rate: High
PvP: Duels
Filesize: N/A
Pros: +Six playable characters. +Player housing. +Auto-navigation makes travel simple. +Resource gathering & crafting features.
Cons: -Poor English translations. -Automated combat makes gameplay feal repetitive. -Similar to other turn based browser RPGs.
Overview
Forsakia Overview
Forsakia is an easily accessible MMORPG that plays right on your web browser. The game has turn based combat through random encounters on maps outside of the towns. Players can go into combat with pets that they catch and train. The game also supports a resource gathering and crafting system along with instanced player housing. Forsakia has a high experience rate, and allows auto-navigation, and auto-combat to speed up gameplay. Forskia is very similar to Neverland Online, Pet Forest, and many other browser based MMORPGs with similar graphics and gameplay elements.
Forsakia Screenshots
Forsakia Featured Video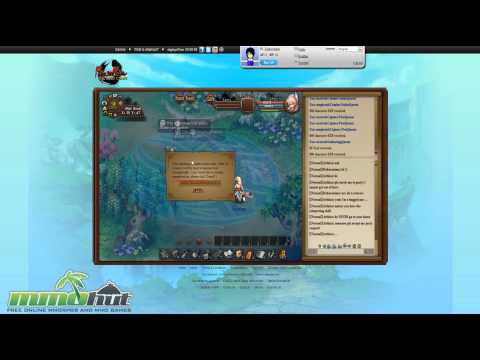 Full Review
Forsakia Full Review
Coming Soon…
Links
Forsakia Links