Dogs of the Seas – Pirates at War is a 2D browser based MMO where players take on the role of enterprising swashbucklers. Manage a port with farms, warehouses, and other facilities. Sail across the Caribbean as a trader or pirate, but beware of other players who also prowl the waters.
Publisher: Core Engineering GmbH
Playerbase: Low
Graphics: Medium
Type: MMO
EXP Rate: Low
PvP: Open
Filesize: N/A
Pros: +Mixes strategy/resource management with real-time gameplay. +Brightly colored graphics during ocean scenes.
Cons: -Only works on Internet Explorer. -Slow paced gameplay. -Paying players receive large advantages. -Takes a while to learn the basics.
Overview
Dogs of the Seas Overview
Dogs of the Seas: Pirates at War is an interesting browser MMO that mixes city management with real time gameplay. Players start with a homeport which contains various buildings that can be upgraded. Resources like lumber, copper, lead, and food are generated at these buildings and can be used to upgrade structures or build new ships. Agents offer players missions which involve combat or trading. In order to accomplish these missions, players must sail into the Caribbean and take control of their ship. Combat involves Positioning your ship and firing cannons at NPC vessels or other players. Because it contains more gameplay options, the learning curve in Dogs of the Seas is a bit higher than in other browser games. No download is required to enjoy the game but an optional 'graphics pack' can be installed to improve visuals.
Dogs of the Seas Screenshots
Dogs of the Seas Featured Video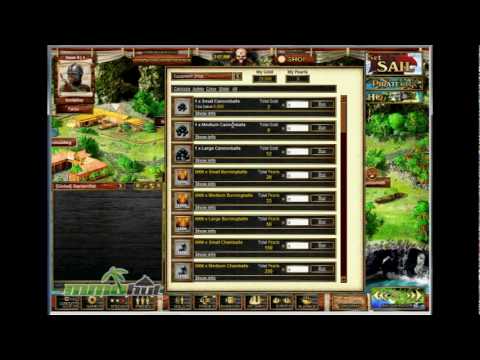 Full Review
Dogs of the Seas Full Review
Coming soon…
Screenshots
Dogs of the Seas Screenshots
Links
Dogs of the Seas Links