Batheo is a 2D browser based strategy game where players command armies and manage cities. Set in Ancient Greece, Batheo allows users to train & equip heroes, battle against AI opponents, and form leagues with other players for large scale wars. Batheo has plenty of interesting features for players to explore.
Publisher: Clapalong
Playerbase: Medium
Graphics: Low
Type: MMO
EXP Rate: Low
PvP: Open
Filesize: N/A
Pros: +PvE content, battle NPC armies! +Customize army formations. +Train and equip heroes to lead  troops. +Open PvP and League battles.
Cons: -Slow paced gameplay. -Paying players receive large advantages. -Similar to other browser strategy games.
Overview
Batheo Overview
Batheo is a web based real time strategy game set in Ancient Greece. Like many other strategy games, players must manage and grow a city. But Batheo also places a huge emphasis on combat. Players can arrange their soldiers in various formations, choose which heroes lead them, and what equipment they use. While the game has open PvP and encourages players to form leagues, it also comes with single player content. Batheo also has a slightly different construction system. Buildings build and upgrade instantly, but there is a timer that controls how often players can use the build feature. Despite the similarities with strategy games like Evony, Ministry of War, and others Batheo manages to stand out as an original entry to the genre. Explore a large world map, capture farmland, and conquer new cities in Batheo!
Batheo Screenshots
Batheo Featured Video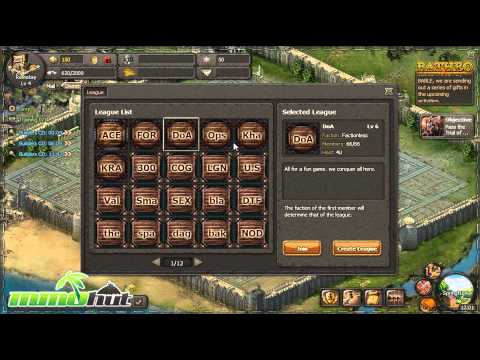 Full Review
Batheo Full Review
Coming Soon…
Screenshots
Batheo Screenshots
Links
Batheo Links