Age of Ocean is a 2D browser based trade simulator where players sail the high seas in search of profit! Establish docks in the major cities of the world,bBuild large fleets capable of blockading your rivals, and monopolies the most lucrative trade routes!
Publisher: hithere
Playerbase: Low
Graphics: Low
Type: MMO
EXP Rate: Medium
PvP: Open
Filesize: N/A
Pros: +Unique trading concept. +Large game world. +Plenty of rewarding quests.
Cons: -Slow paced gameplay. Text and image based, no animations. -Paying players receive large advantages.
Overview
Age of Ocean Overview
Age of Ocean is an all new browser based trade simulator where players sail the world's oceans in search of lucrative markets. Buy low, sell high. That's the game in a nutshell. Age of Ocean is during the age of the sail ships and allows players to chose from dozens of starting locations including China, the Ottoman Empire, English Empire, and so on. There are hundreds of port cities players can sail between, each selling an assortment of goods at constantly changing prices. All players start with possession of a single dock in a city which they can upgrade by building a bar, academy, warehouse, and other attachments. As they gather wealth, players can purchase new docks at foreign cities to expand their mercantile empire!
Age of Ocean Screenshots
Age of Ocean Featured Video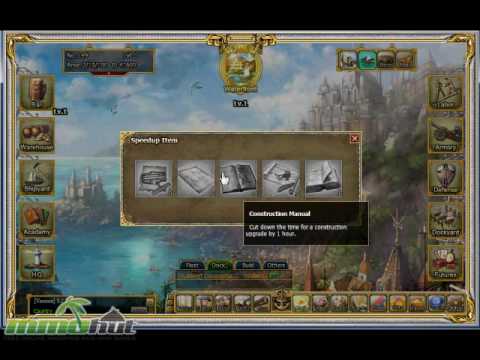 Full Review
Age of Ocean Full Review
Coming soon…
Screenshots
Age of Ocean Screenshots
Links
Age of Ocean Links