Victory: The Age of Racing
Victory: The Age of Racing is a 3D Formula One style racing simulation MMO that lets players temporarily step back in time. Become a driver competing in the 1960's racing scene. Go against others in fast paced races through industrial cities to the middle of nowhere and beyond. Earn points for making it to the finish line and use them to buy high performing parts. Customize your car to be the fastest single seater participating in the Grands Prix.
Publisher: Vae Victis
Playerbase: Low
Graphics: Medium Quality
Type: MMORPG
EXP Rate: Medium
PvP: N/A
Filesize: 1.73GB
Pros: +Nice graphics. +Cool retro theme. +Plenty of car customization options. +Easy-to-use vehicle editor. +Challenging maps. +Single and multiplayer content.
Cons: -Small community of players. – No quests, lack of progression. – Quality items in shop cost real money. – Paying members have a significant advantage over free users.

Overview
Victory: The Age of Racing Overview
Victory: The Age of Racing is a free-to-play fantasy themed racing MMORPG set in the distant future of 2062. Unfortunately times have drastically changed. Environmental and economical collapses have resulted in a society that resembles more of the past than the present. Racing has gone back to its original roots where it's not about a flashy car but the race itself. Create your own 'Formula One' style single seater, tweak the accelerator, adjust the down force, and rise to greatness. Try to beat your best lap or challenge others in fast paced races. Similar to other games like TrackMania Nations Forever, Big City Racer, and Ray City players participate in fierce head to head races to be the best. There are three main tracks each with five distinct map variations to challenge racers.
Tracks – Rock Island, Ark One, and Fort East
Victory: The Age of Racing Screenshots
Victory: The Age of Racing Featured Video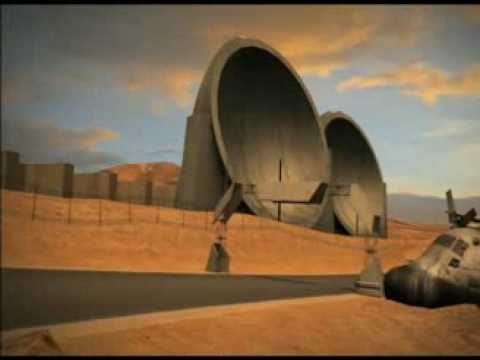 Full Review
Victory: The Age of Racing Review
By Ange Perdu
Victory: The Age of Racing is a 3D free-to-play 'Formula One' style racing simulation MMO. Set in the year of 2062 after an economic crash forced society as a whole to abandon their modern ways for a more simplistic lifestyle. This new society through an organization known as the Racing Authority has brought back the world of racing to the masses in a retro fashion. Players become drivers in F1 single seated races for guts and glory. Soar through challenging tracks ranging from industrial cities to polar caps and in between. Beat the fastest times to earn major XP and use them to customize your vehicle. Add quality parts and cosmetic enhancements to make your car stand out from the rest. In this unique online racer compete with other players in fast paced races to prove who has what it takes to be the best.
Rock Island to Fort East, the Gameplay
When starting out the hotlap challenges in the single player mode and multiplayer races are the only options available. Since most of the game's progression relies heavily on earning points and allocating them in order to customize vehicles or unlock additional content, players are somewhat limited in what they can do. Hotlap challenges vary depending on the location and chosen map. There are three main courses known as Rock Island, Ark One, and Fort East. Each of these areas features five distinct map variations. Once a driver has entered the race track a box at the bottom of the screen will display the set challenge time. The objective of hotlap races is to beat the desired time. Successfully doing so will earn XP that can be exchanged later in the game. The bar is placed extremely high. Complicated lengthy tracks consisting of sharp right turns, tunnels, and narrow passageways often have a difficult goal of a little less than a minute for completion. Players use designated keys, their mouse, or joypad to control their vehicle. Similar to Ray City this MMO integrates an arcade gameplay style. Driving across rugged paths often blows dirt and icy roadways kick up snow. Although the single player races can be entertaining they can feel very repetitive at times.
Quickies Vs Super Speed
In Victory: The Age of Racing players can participate in several different types of multiplayer modes. In the lobby section quick road races, super speed, off-road formula, and scheduled championship events take place. The terribly slow progression limits beginners with only quick road races unlocked. The more points a user can accumulate from winning races the further they're able to advance. Players must move up the ranks from Rookie, Semi Pro, and Pro status in order to unlock more challenging matches. Much like the game Big City Racer the player base is very low which makes it difficult to find an available game to join. Sometimes there's no public races open and players have to rely on the single player hotlaps to keep themselves busy. Before each race drivers have the opportunity to set up their car. This is done by adjusting the down force speed or grip level, gear acceleration, aerodynamics, and mechanical balance using a convenient meter. Users can set their car's suspensions to soft or stiff and brakes bias to the front or rear. It's completely up to the player. Adjusting vehicles to longer gears increase a car's speed on long straights and shorter gears aid in acceleration after hitting a brake. This aspect of the game pushes players to use a bit of strategy while editing vehicles. The set-up features add a nice touch to the already extensive customization options available in this game.
Customizing the Ultimate Race Car
Although the cars in this driving simulation aren't as modern as the automobiles in TrackMania Nations Forever each player has the opportunity to create their own original model. The editing feature is relatively easy to use. Players can select their desired car blocks mixing and matching the front, middle, or end sections. The paint colors are somewhat limited but users are able to add reflective, matte, metallic, or pearlescent finishes. Add decals like flames, tribal, wings, arrows, racing, country oriented, or animals. Quickly click to automatically place camouflage or Japanese patterns onto the car. Select themed forms such as geometrics, stars, horror, numbers, decorative, or heraldry. The combinations are countless. There are also templates for players that don't feel like being imaginative using an assortment of stripes or fantasy emblems. Each improvement and item in the marketplace requires a certain amount of V credits or G1 cash in order to purchase. In the marketplace drivers can buy dozens of quality mud guards, gearsticks, rims, exhausts, dampers, engines, consoles, mirrors, steerings, brakes, tires, and windshields. The customization options in this game are quite impressive despite the high tag prices.
Final Verdict: Fair
Victory: Age of Racing is an online racing simulation MMO where players create their own 'Formula One' style racing cars and compete against others for the title of best driver. This game has loads of potential but could use a bigger community of players before it can be considered noteworthy. The customization options are phenomenal and many of the courses are challenging. Although the graphics may appear a bit cartoonish or out dated to some it's still an interesting world. In this tribute to the past players get to breeze by industrial power plants and massive ice caps in a single seater F1 vehicle on their way to victory. Fans of free-to-play driving simulations like TrackMania Nations Forever, Big City Racer, or Ray City will love this unique 1960's inspired title.
Screenshots
Victory: The Age of Racing Screenshots
Links
Victory: The Age of Racing Links
System Requirements
Victory: The Age of Racing System Requirements
Minimum Requirements:
OS: Windows XP / Vista / 2000
CPU: Intel Pentium 4 2.0 Ghz
RAM: 512 MB
HDD: 4.0 GB Free
Graphics Card: Any nVidia GeForce6 series GPU or ATI equivalent
Recommended Specifications:
OS: Windows XP / Vista / 2000
CPU: Intel Pentium 4 3.0 Ghz
RAM: 1024 MB
HDD: 4.0 GB Free
Graphics Card: nVidia GeForce 7800 or ATI equivalent