Battleswarm: Field of Honor is a 3D Sci-Fi MMO that mixes strategy and shooter gameplay elements. As a lobby based game, Battleswarm allows players to play on either the human or bug team on various maps. Earn experience purchase new weapons and abilities, complete quests, and more in this unique online gaming experience.
Publisher: Reality Gap
Playerbase: Low
Graphics: Medium Quality
Type: MMO
EXP Rate: Medium
PvP: PvP Arena / Duels / Guild Fights
Filesize: ~ 704 MB
Pros: +Unique gameplay style. +Optional tutorial for each race. +Plenty of graphic options. +Rewarding quests. +Varied game modes.
Cons: -Very low playerbase, difficult to find a match. -Must register for two services. -Steep learning curve, especially for the Bug faction. -Dull interface.
Attention: This game is no longer available and has been shut down.
Overview
Battleswarm Overview
Battleswarm is an original new FPS/RTS hybrid with team oriented gameplay. Play as either the humans and control a single soldier or as a bug swarm with control over multiple units. An optional tutorial explains the basics of each race while dozens of quests provide small rewards and keep the game well paced. Battleswarm supports a wide variety of system settings and can look quite impressive at higher resolutions. Gameplay takes some time to get used to and it can be difficult to find a good match due to the low population and segmented channels.
Humans - Human Commandos use a wide rangeof weapons such as Flamethrowers, Gauss Guns, Universal Rifles, Grenades, Land Mines and more to blow the bug hordes to ashes. If FPS style gameplay is your speciality, play as the humans!
Bugs - The might of the Swarm lies in numbers. Overwhelm the humans with special breeds such as Assassins, Berserkers, and Terminators. Real time strategy fans with the ability to micro manage various units will feel at home commanding a bug swarm!
Battleswarm Screenshots
Battleswarm Featured Video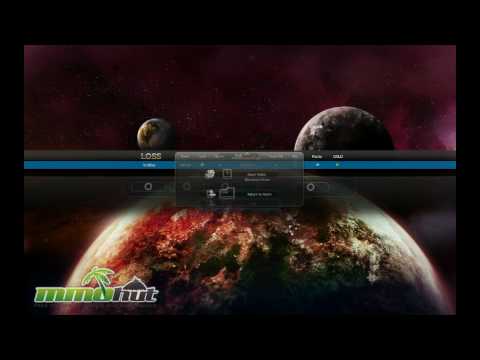 Full Review
Battleswarm Review
Coming soon…
Screenshots
Battleswarm Screenshots
Coming soon…
Links
Battleswarm Links
System Requirements
Battleswarm System Requirements
Minimum Requirements:
OS: Windows  XP
CPU: Intel 2.2 GHz
RAM: 1024 MB
HDD: 1.5 GB Free
Graphics Card: Any 64 MB
Recommended Specifications:
OS: Windows Vista / 7
CPU: 2.6 GHz Intel
RAM: 2 GB
HDD: 2 GB Free
Graphics Card: 128 MB